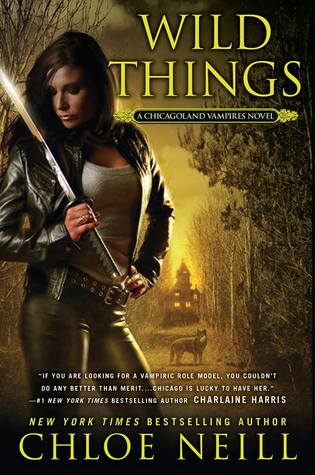 Since Merit was turned into a vampire, and the protector of Chicago's Cadogan House, it's been a wild ride. She and Master vampire Ethan Sullivan have helped make Cadogan's vampires the strongest in North America, and forged ties with paranormal folk of all breeds and creeds, living or dead…or both.
But now those alliances are about to be tested. A strange and twisted magic has ripped through the North American Central Pack, and Merit's closest friends are caught in the crosshairs. Gabriel Keene, the Pack Apex, looks to Merit and Ethan for help. But who—or what—could possibly be powerful enough to out-magic a shifter?
Merit is about to go toe to toe, and cold steel to cold heart, to find out.
REVIEW: Merit is senital for Cardigan house but it seems she has become detective for every supernatural in the world. When invited to a werewolf event with the North American Central pack when they are are attacked by a magical source ,Gabriel Keene the head of the NAC turns to Merit and Ethan to sort it out.
Merit and Ethan call on the help of Mallory and Catcher to help find the person who is kidnapping supernaturals and who is creating there own little fun fair attraction.
Along side the shifter problems we see some old characters coming back to help Merit find an answer to the problems Ethan has with the mayor of Chicargo. And someone calls upon Merit for payment of the debt she owes.
This is the 9th book in this series and im happy to say im still loving it. this series is really well written and Neill has crated an amazing world , with amazing characters. I love the relationships and friendships that go along with this supernatural world.
There isnt as much action in this book as some of the others but there are other things that make up for it. it filled with love and romance and lots of humour that goes along with Merit. And it managed to keep me at the edge of my seat, eager to see what happens next. For anyone new to this series im more then happy to introduce you to this wonderful action packed series.