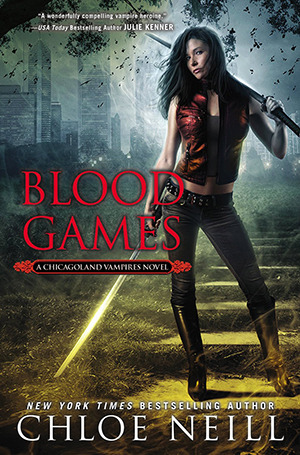 While Merit didn't choose to become a vampire or Sentinel of Cadogan House, she vowed to fight for her House and its Master, and she's managed to forge strong alliances with powerful supernaturals across Chicago. But even though Merit has had wild adventures, this may be her deadliest yet...
A killer is stalking Chicago, preying on humans and leaving his victims with magical souvenirs. The CPD hasn't been able to track the assailant, and as the body count rises, the city is running out of options. Vampires and humans aren't on great terms, but murder makes for strange bedfellows. Can Merit find the killer before she becomes a target?
.
Review: Like the other books there is one then one story line that runs through this book. The first being the Tarot card murders. Merit and gang are called on to help the CPD with murders that look like they supernatural involvement.
Plot number 2 is between Ethen and the GP and Ethen fighting to take over the top dog spot. When trying to do this he has to challenge other vampires in some vampire tests of strength and psych. Ethen and Merit get locked in a burning building and have to fight there way out.
In this book we see Ethen and Merit grow closer and closer and you can see how much love the pair have for each other. I love that about these books, they might have there difficult spots but you can totally tell the two are meant to be together.
Another well written book in the amazing series , Im started to sound like a broken record when it comes to these books becasue im struggling to find new words to describe how much I love them. there is something for everyone, action suspense humour and lots of love and romance. what more could you ask for in a book. Neill manages to keep you up to date with old characters while she introduces you to new ones. if you read all these books from start to finish like I have , you end up feeling like part of the family who is traveling along side them for the ride. really a great read. cant wait to start the next one.