Hosted by Book JourneyIt's Monday! What Are You Reading is where we share what we read this past week, what we hope to read this week…. and anything in between! This is a great way to plan out your reading week and see what others are currently reading as well… you never know where that next "must read" book will come from!
What I read last week.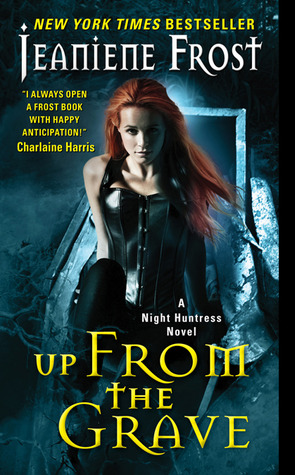 Lately, life has been unnaturally calm for vampires Cat Crawfield and her husband Bones. They should have known better than to relax their guard, because a shocking revelation sends them back into action to stop an all-out war…
A rogue CIA agent is involved in horrifying secret activities that threaten to raise tensions between humans and the undead to dangerous heights. Now Cat and Bones are in a race against time to save their friends from a fate worse than death… because the more secrets they unravel, the deadlier the consequences. And if they fail, their lives—and those of everyone they hold dear — will be hovering on the edge of the grave.
what iv reviewed. Click links below to read reviews.
Darkly gifted and dangerously skilled, they were once the nation's most powerful asset. Betrayed by unknown enemies, unable to trust anyone--not even one another--the Phoenix hold the key to unmasking a conspiracy steeped in blood and fire. To survive, they'll have to solve . . . The Phoenix Code.
CUT by Lara Adrian
Community college professor Ethan Jones is living a lie. A precognitive agent known as Zephyr, Ethan is accustomed to subterfuge and deception, but when the Phoenix program is betrayed, he's forced to cut all ties to the life he's made and everyone in it—including smart, beautiful Tori Connors, the one woman who tempted the cold agent to let down his impenetrable facade.
A chance encounter years later and thousands of miles away thrusts the lovers together again, and this time Tori refuses to let Ethan deceive her. Although he is a dangerous enigma, Tori still desires him, and soon their inconvenient reunion becomes a temptation too strong to resist. With assassins closing in, Ethan and Tori embark on a desperate race for their lives—one that will put their tentative trust to the ultimate test.
RUN by Tina Folsom
Motorcycle mechanic Scott Thompson isn't the laid-back loner he makes everyone believe. Three years ago, he was known as Ace, one of an elite group of agents in a top secret CIA program. However, the preternatural ability that made him invaluable to the government could now be his downfall, when his skill alerts him to a disaster bound to kill dozens of innocents unless he intervenes.
Journalist Phoebe Chadwick needs to persuade her editor to spare her from department cuts that threaten her job. When a mysterious stranger prevents an accident that would have killed her and many others, Phoebe goes after the story. But bad boy Scott is a reluctant hero unwilling to answer her questions, despite the sizzling chemistry that ignites between them. As his enemies hunt him down, Scott must decide if he can trust Phoebe—and how far he's willing to go to keep her safe at his side
Dont forget to check out the blog hops im taking part in.
CLICK THE LINKS BELOW TO TAKE PART.