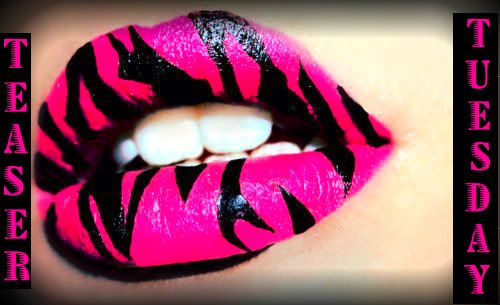 Teaser Tuesday
is a weekly bookish meme, hosted by MizB of Should Be Reading. Anyone can play along! Just do the following
.
.
1.
Grab your current read.
2.
Open to a random page.
3.
Share two 'teaser' sentences from somewhere on that page.
4.
Add the title and Author's name too, so that other TT participants can add the book to their TBR pile.
I have two Teasers this week, they are from the two books I am reading right now. The first one comes from Natasha Blackthorne - Perilous risk and the second one comes from Lara Adrian - Deeper then midnight.
A burning pain erupted in his stomach. The rat that lived in his guts had awoken and begun gnawing away. Stephen Drake pulled back from the rain splattered window of his carriage and rubbed his stomach. Rats were the most loathsome creatures. But he'd learnt to respect this one, for at the least provocation it could metamorphose into a fire-breathing serpent, twisting like burning death through his innards. He took several uneasy breaths and the pain eased a bit. He brushed his hands together briskly then closed his eyes and pressed his warmed palms to them.
Keep your mind on the task at hand.
Even after he was gone, even after Mira had run back to play with the dogs in the snow-filled yard and the other Breedmates had resumed their own conversation, Corinne could still feel the unsettling heat of Hunter's eyes on her
.
Now iv shared my teasers with you, why dont you come and shared yours with me. xx