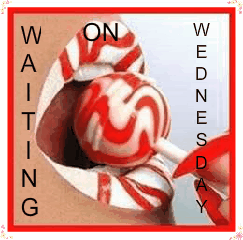 "Waiting On" Wednesday is a weekly event, hosted here, that spotli
ghts upcoming releases t
hat we're eagerly anticipating.
Ive had this in my to-read pile over at good reads for a long time and i still havnt managed to get my hands on a copy.So Im hoping by reminding my self of this book it will give me a push to get a copy and give it a try.
Callan Lyons is a genetic experiment. One of six fighting for freedom and the survival of their Pride. Merinus Tyler is the reporter who will tempt him, draw him, until the fury of the "mating frenzy" locks them into a battle of sexual heat there is no escape from.
Deception, blood, and the evil Genetics Council are hot on their trail. Callan will use his strength to try and save them both...and do all in his power to keep his woman in the process
Now that was my wow, this week. why dont you come and share yours with me. xx