To play along, just answer the following three (3) questions…
• What are you currently reading?
• What did you recently finish reading?
• What do you think you'll read next?
*
*******************************************
*
WHAT IM READING NOW!!!!!
At eighteen, Corinne Bishop was a beautiful, spirited young woman living a life of privilege as the adopted daughter of a wealthy family. Her world changed in an instant when she was stolen away and held prisoner by the malevolent vampire Dragos. After many years of captivity and torment, Corinne is rescued by the Order, a cadre of vampire warriors embroiled in a war against Dragos and his followers. Her innocence taken, Corinne has lost a piece of her heart as well—the one thing that gave her hope during her imprisonment, and the only thing that matters to her now that she is free.
Assigned to safeguard Corinne on her trip home is a formidable golden-eyed Breed male called Hunter. Once Dragos's most deadly assassin, Hunter now works for the Order, and he's hell-bent on making Dragos pay for his manifold sins. Bonded to Corinne by their mutual desire, Hunter will have to decide how far he'll go to end Dragos's reign of evil—even if carrying out his mission means shattering Corinne's tender hear
WHAT I JUST FINISHED READING!!!!
In a frozen wilderness steeped in darkness, the lines between good and evil, lover and enemy, are never black or white but drawn in Shades of Midnight.
Something inhuman is stalking the frigid Alaskan wilds, leaving unspeakable carnage in its wake. For bush pilot Alexandra Maguire, the killings stir memories of a horrific event she witnessed as a child and evoke in her the inexplicable sense of otherness she has long felt within herself but never fully understood . . . until a darkly seductive stranger with secrets of his own enters her world.
Sent from Boston on a mission to investigate the savage attacks and stop the slaughter, vampire warrior Kade has his own reasons for returning to the frigid, forbidding place of his birth. Haunted by a secret shame, Kade soon realizes the stunning truth of the threat he faces–a threat that will jeopardize the fragile bond he has formed with the courageous, determined young woman who arouses his deepest passions and most primal hungers. But in bringing Alex into his world of blood and darkness, Kade must confront both his own personal demons and the even greater evi
l that could destroy all he holds dear
WHAT I THINK I WILL READ NEXT!
!
In the dark of night, a blood war escalates within the hidden world of the Breed. After maintaining a fragile peace with the humans who walk beside them unaware, a single act of retaliation has put the vampire nation at risk of discovery. It falls to the Order—a cadre of Breed warriors pledged to protect their own and humankind alike—to stop Dragos, the power-mad vampire, before his push for domination explodes into catastrophe.
At the center of the Order's quest is Sterling Chase, whose biggest battle is the one he wages against his own savage nature. But when his eyes meet those of Tavia Fairchild, Chase finds himself drawn to the woman—and convinced she is something much more than she seems. And while everything logical warns Tavia against getting close to Chase, she cannot deny that he stirs something ravenous within her. As the Order's enemy mobilizes for the battle of the ages, Chase and Tavia are thrust into the heart of the violence. With time running out, they must find a way to defeat Dragos once and for all—or die trying.
As you can see I love this author and im working my way through the series.
My WOW this week comes from an author I have followed right from the start of my blogging, I love this series and I really cant wait for this next book.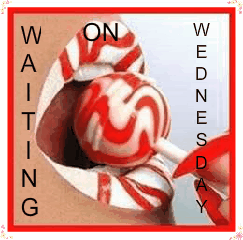 "Waiting On" Wednesday is a weekly event, hosted here, that spotli
ghts upcoming releases that we're eagerly anticipating.
From New York Times bestselling author Gena Showalter comes the long-awaited story of Torin, the most dangerous Lord of the Underworld yet…
Fierce immortal warrior. Host to the demon of Disease. Torin's every touch causes sickness and death—and a worldwide plague. Carnal pleasure is utterly forbidden, and though he has always overcome temptation with an iron will, his control is about to shatter.
She is Keeley Cael. The Red Queen. When the powerful beauty with shocking vulnerabilities escapes from a centuries-long imprisonment, the desire that simmers between her and Torin is scorching. His touch could mean the end for her, but resisting her is the hardest battle he's ever fought—and the only battle he fears he can't win