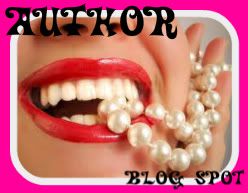 Hey everyone, I know this is late but I'm here and I'm going to hand over my blog to a wonderful lady called Lilly Graison. She is going to be interviewing some of her characters from her Christmas books.
Now I'm going to hand my blog over to Lily and see what she has in store for us.
Interview with Macy Carter and Sean Mathis from Blame It On the Mistletoe and Meredith Gunter and Travis Gregory from that First Christmas
Hi, I'm Lily Graison and I'm thrilled to be here today on Susie's blog. When she asked me to come over and talk about my Holiday books, I was thrilled to get the chance. I love Christmas and there's nothing better than a Holiday Romance.
But first, let me tell you a little about me. I'm a romance author who was first published in 2005. My debut story, A Touch of Heaven, received the 2005 eCata Romance Reviewers Choice Award. I write mainly in the contemporary romance genre but ventured into Paranormals in 2010 with my Night Breed Series and last month, I took a plunge into Historical Westerns in my new Willow Creek Series.
My Holiday romances are both contemporary stories, set here in the US. Blame It On the Mistletoe and That First Christmaswere both the #1 Bestselling Holiday books on FictionWise.Com the year they were released, and Blame It On the Mistletoe was even #1 Site-Wide Bestseller for 6 weeks and #1 in romance December 2009!
So, enough about me. We're here today to talk to the characters who made these books so popular, Macy and Sean and Meredith and Travis. I took the time to interview all four of them and we'll be giving away copies of their book at the end of the interview.
Lily: Welcome! It's been ages since I've talked to you all but since our readers don't know you, could you introduce yourselves? Macy, why don't you and Sean go first.
Macy: Sure! I'm Macy Carter. I'm originally from Ashville, NC but moved to Atlanta for college and went to work in Sean's veterinary clinic to help pay some of my expenses. That was the beginning of our story really.
Sean: Tell them why.
Macy: *blushes* Well, my family was worried about me being so far from home, alone, so I told a fib. I told them I was seeing someone. That little white lie grew as the months went on and before you know it, my family thought I was living with my boyfriend.
Sean: All of it, Macy. Who was the boyfriend?
Macy: You're enjoying this way too much, Sean! *grinning* I told them it was Sean. And he wasn't. He was…just my boss.
Sean: And then they demanded she to bring me home for Christmas. The look on her face when she had to tell me that was priceless. I'll never forget it.
Lily: Wow. Talk about an awkward exchange. Did Sean know of the white lie you'd been telling your family?
Macy: No. Nothing. I had to spill everything to him. *she glances over at him.* Of course, like any good friend, he laughed until he was red in the face.
Lily: *laughs* Of course he did. What man wouldn't? *turns to Meredith and Travis* What about you, Meredith? How did you and Travis meet?
Meredith: He nearly drowned me.
Travis: She's exaggerating. It was snow and a little bit of water. There's no way you could have drown in that.
Meredith: You can drown in a teaspoon of water, I'll have you know.
Travis: Maybe but it isn't like I did it on purpose. It splashed on you. It isn't like I held you down.
Lily: *coughing* Um, excuse me? For those who may be confused, would you like to elaborate?
Meredith: *blushing* Sorry. I was driving home from college and had this bright idea to take a shortcut over the mountain. Well, it started snowing and this…furry thing jumped into the middle of the road! I kind of swerved and ran off the side of the mountain. Luckily a tree saved me but my brand new Mercedes was ruined. After climbing back up the incline, Travis came barreling up the road in that hideous truck of his and nearly drown me.
Travis: *rolling his eyes* Water and road sludge splashed on up her. that was all.
Meredith: Says you! I looked like a drown rat.
Travis: A cute rat.
Meredith: Aww. You're so sweet. *kisses him*
Lily: *smiles at them* So, I can see by looking at all four of you there's an age difference between you ladies and your men. How did that happen?
Sean: *glancing at Travis* We got lucky? *he laughs* The first time Macy walked into my office, I thought she was the most beautiful girl I'd ever seen. Of course, I'm over ten years older than her and never once thought of asking her out. I had a strict "no dating employees" policy that I regretted everyday I saw her but with the age difference, I didn't really think it mattered. Why would she want a man over thirty when she was young, still in college, and could have any man she wanted?
Travis: Same with me. I'd done some things I wasn't proud of and had moved up on the mountain to punishment myself for it. Finding Meredith was a blessing and a curse at the same time. She was much younger than I was and just thinking about her in a less than platonic way made me feel like a dirty old man. Luckily for me, she didn't see it that way. To her, age is just a number.

Lily: Travis, how did you handle that dirty old man thought when you were snowed in with her?
Travis: *he laughs* It wasn't easy. I just tried to distance myself from her but she started seeking me out. I couldn't ignore her then and to be honest, I didn't really want to. I wanted her and…well, let's just say when she offered me paradise, I took it.
Lily: Meredith is right. Age is just a number. It shouldn't matter how old you are or how old you think you are. You can't help who you fall in love with.
Meredith: That's what I kept trying to tell him but the pigheaded man just wouldn't listen. I had to resort to stripping and letting him find me naked to get his attention.
Travis: *his eyes widen* You did that on purpose?
Meredith: *laughing* You didn't know?
Travis: I do now.
Sean: At least it wasn't a future in-law who saw you naked.
Macy: My mom still talks about that.
Sean: She would! Of course, there's a lot to talk about. You've seen me naked. Wouldn't you agree?
Macy: *laughs* Your ego is showing, Sean.
Lily: *watching them laugh at each other* Okay, let's cut to the chase here. Briefly tell us what readers can expect from your story. What is the one thing that happened that you never saw coming?
Macy: *looking at Sean and smiling* Bringing Sean home with me to meet the family wasn't as hard as I imagined it would be. Well, being forced to share a bed with him was embarrassing at first but my little white lie snowballed and my family got this crazy idea to plan a Christmas wedding.
Lily: A wedding? Did you go through with it?
Macy and Sean: We're not telling!
Lily: Somehow I knew you were going to say that. *Looks toward Meredith and Travis* What about you two?
Meredith: Well, finding myself stranded on the side of a mountain with a completely hot, burly hunk of a man wasn't what I'd call a burden but his past was. It was such a shock when I found out that I had a hard time getting past it.
Lily: Did you? Get past it, I mean? What was this big secret and did everything work out?
Travis: I'd rather not say exactly what it was that caused me to run to those mountains. Your readers will just have to grab our book and find out for themselves.
Lily: You four are sneaky! Luckily for me, I already know what happens. LOL Is there anything you'd like to add before we say good-bye to our readers?
Sean: Yes. When the girl of your dreams has nothing but brothers and they ask you to go hunting with them? Run. Especially when one is carrying a gun. I should have run as far and as fast as I could have.
Macy: But then you wouldn't have me.
Sean: *looks at her lovingly* True. I would risk being shot over you any day.
Macy: Awww….
Lily: A gun? I'm not even going to ask. And for you, Travis and Meredith? Anything you'd like to add?
Travis: You can't run from your past. It will eventually find you. In my case it did and my future has never looked brighter.
Lily: I want to thank you all for joining me, and the readers here at Satin's Bookish Corner. I'm sure everyone will love your Holiday Romance stories.


I have a few gift bundles to give away just to tease them with. 2 winners will receive both Blame It On the Mistletoe and That First Christmas eBooks.
When Macy Carter's parents order her to bring her live-in boyfriend Sean home with her for Christmas she has no idea that her little white lie is just about to snowball into a fabrication of monstrous proportions. Sean isn't her boyfriend, he's her boss. Now she has to reveal the lie she's been telling her family for the past two years or hastily concoct an elaborate ruse to fool them instead.
When Macy tells Sean Mathis of her predicament he does what any gentleman would - he laughs and then agrees to help her out. Little does he know that one misplaced word in their little scheme will backfire and land them both in the hot-seat.
Secluded in the mountains, surrounded by snow and good will, Sean and Macy can't help looking like the perfect couple. So perfect that the family decides a Christmas wedding will make it a holiday none of them would ever forget!
Meredith Gunter has always been Daddy's little girl. Spoiled all her life, she's never had to ask for anything and expects to get exactly what she wants. When she wrecks her car on the way home from college for Christmas break, she finds herself stranded on the mountain in the middle of a snowstorm, in a one-room cabin with a man she can't help but want.
Travis Gregory has lived alone on the mountain for the last four years. He has little contact with the outside world and prefers it that way. When he spots a girl on the side of the road, his conscience won't let him abandon her. The redhead captivates him instantly.
Worlds collide when Travis and Meredith try to co-exist in his one room cabin. Can they fight their growing attraction when the nights get longer and the storm isolates them from the rest of the world? Can two people, from such different worlds, ever truly be happy together?
**************************************************
Now people we have a treat for you, Lily said she will give both these books to one lucky winner. So if you want a chance to win then please do the following.
2, leave comment with your email
4, Like Lily on Twitter @LilyGraison
Now because im late with this post im going to be leaving it open a little bit longer. so the winner will be announced on sunday, so what are you waiting for?.