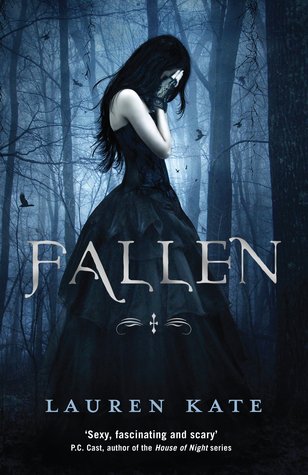 What if the person you were meant to be with could never be yours?

17-year-old Lucinda falls in love with a gorgeous, intelligent boy, Daniel, at her new school, the grim, foreboding Sword & Cross . . . only to find out that Daniel is a fallen angel, and that they have spent lifetimes finding and losing one another as good & evil forces plot to keep them apart.

Get ready to fall .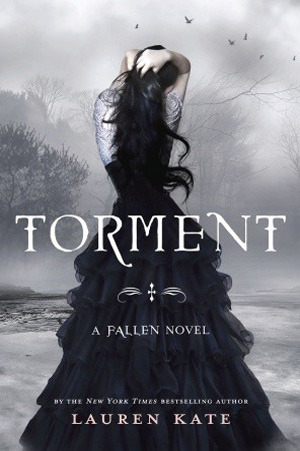 How many lives do you need to live before you find someone worth dying for?

In the aftermath of what happened at Sword & Cross, Luce has been hidden away by her cursed angelic boyfriend, Daniel, in a new school filled with Nephilim, the offspring of fallen angels and humans. Daniel promises she will be safe here, protected from those who would kill her. At the school Luce discovers what the Shadows that have followed her all her life mean – and how to manipulate them to see into her other lives. Yet the more Luce learns about herself, the more she realizes that the past is her only key to unlocking her future . . . and that Daniel hasn't told her everything. What if his version of the past isn't actually the way things happened . . . what if Luce was really meant to be with someone else?

The second novel in the addictive FALLEN series...where love never dies.
.
'
Every single lifetime, I'll choose you. Just as you have chosen me. Forever.'

Luce would die for Daniel. And she has. Over and over again. Throughout time, Luce and Daniel have found each other, only to be painfully torn apart: Luce dead, Daniel left broken and alone. But perhaps it doesn't need to be that way . . . Luce is certain that something – or someone – in a past life can help her in her present one. So she begins the most important journey of this lifetime . . . going back eternities to witness firsthand her romances with Daniel . . . and finally unlock the key to making their love last.
Cam and the legions of angels and Outcasts are desperate to catch Luce, but none are as frantic as Daniel. He chases Luce through their shared pasts, terrified of what might happen if she rewrites history. Because their romance for the ages could go up in flames . . . forever
The sky is dark with wings . . .

And time is running out for Luce and Daniel.
In order to stop Lucifer from erasing the past, they must find the place where the Fall began. Only Luce can break the curse, and it is her choice alone that will decide all of their fates.
But as Dark Forces gather, great sacrifices will have to be made in this final, epic struggle . . .
In the fight for Luce, and for Love, who will win?
The astonishing climax to the Fallen series. Heaven can't wait any longer
REVIEW:
In this book series we meet Luce , her life starts out in an awful mess, seeing strange things, shadows following her . one night things take a turn for the worse and Luces ends up in big trouble for things she cant explain to herself never mind anyone else. She gets sent off to a special school for troubled kids and things only get more confusing for a while but she meets new friends that make her feel more normal and excepted. but as always things are not as they seem and her new friends are hiding things from Luce and she has to set off on a journey to find out about her self and her past life and the soul mate she didn't know she had. feeling drawn to Daniel makes Luce feel things she so deep she doesn't know how to explain them. but she knows she wants Daniel and only Daniel and she will do any amount of searching that it takes to get there love back in track.
Daniel is a fallen angel and has spent a very long time roaming the earth looking for the soul mate who has been taken from him time and time again. living a life of torment until they are able to break the curse that was put on them by Lucifer himself.
Its not just the curse they need to break, they need to come together with other fallen angels to stop Lucifer from wiping out the past and turning back time so he can use it to take power over the throne.
I have mixed views on this series. It started out really well, I loved all the characters and the idea of the story but by book 3 the story dipped a little. it went on a little to much about Luces past lives and there wasn't much action in it. but by book 4 it picked back up again and read a little bit better. Iloved the love story between Daniel and Luce. I loved the tortured soul part of it but a tiny bit of me wanted her to end up with Cam as I thought his character had a little bit more about him..
Book 1 I really liked and it got me interested right away, Book two was ok but could of been better, Book 3 was so/so needed so much more done to it then the other two books, Book 4 was amazing.
I think it is a series you really have to try for your self and make up your own mind. but even though it dipped a little in book 3 it was so worth the read. the Angels are amazing and you some of them you will click with right away. there is some twists and turns in these books and I really thing most people will enjoy them
RATING 4 LIPS