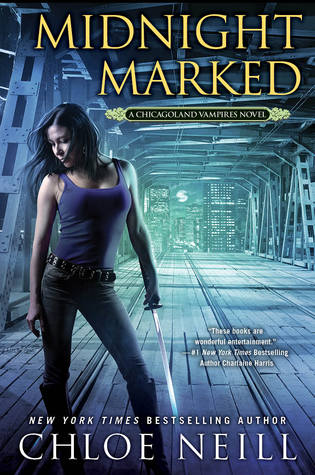 As the Chicagoland Vampires series continues, Merit and Ethan find themselves in a deadly game of cat-and-mouse, where winning may require the ultimate sacrifice...
A vampire's grudges don't stay dead long...
Merit is one of Chicago's most skilled vampire warriors; these days, she doesn't scare easily. But she and Master vampire Ethan have made a new and powerful enemy, and he won't give up until he owns the Windy City.
With his last plan thwarted, he's more determined than ever to watch Cadogan burn. Ethan has put the House's vampires on high alert, but their enemy will stop at nothing, including pitting vampire against vampire...
In this deadly game of cat-and-mouse, the stakes are life or death—and winning might mean sacrificing everything
In this book the vampires are still struggleing with all the problems with Reed. only this time Reed has a little help. The help comes in the shape of a sorcerer and a vampire . Both come as more then a surprise to Merit and Ethan.
Its all starts when Merit and the gang are out for a night out and they stumble across a dead shifter. a shifter that turns out to be a brother of the head of the local shifter pack who is not someone to be messed with. things become strained between vampires and shifters and they struggle to put things to rest and find the person who is responsible .
Ethan gets him self into a bit of hot water when he drags Merits father into there trouble with Reed and they end up going to an event that ends up with Merit and Ethan behind bars.
A very disturbing blast from Merits past shows up in this book and makes Merit stir up emotions she thought she had pushed down and got over.
again like all the other books we see the whole gang working together to over come a common enemy and to protect
Chicago.
one of the things I like about this series is the all the team work , I love the way they all work together to get the job done. I think I liked this book more then the other because it was more about the mystery and less about the romance. I mean there was some romance but it was nice that it didnt take over. Again Chloe Neill has managed to write another amazing book. full of mystery and suspense and friendship. she always manages to drag you into the story and keep you there for an amazing ride. Now for the big wait before the next book comes out. im not sure im going to enjoy the wait.