Id like to welcome you all to a new weekly thing im gonna be taking part in. Its a weekly thing that was run by Marie Winter over at
Tales with Bite
.

But Marie no longer has a blog so, im going to be taking over. Wicked Wednesday's is a blog hop geared towards book lovers aged 18+ with the objective to find and visit other blogs that share the same interest as you... a love for Hot Reads!!
In A World Where Everyone Kills For Money
Two People May Die For Love.
Cassilia Abernathy is a brilliant but nerdy twenty-one year old girl living a tortured existence. Following the untimely death of her mother ten years ago, she's been little more than a slave to her stepfather Roger, and his three daughters, Trina, Ramona, and Annalise. Although Cassilia serves them dutifully, they treat her like trash, all the while keeping a life-changing secret from her…
Cody Rath is a falling star. A football player with aspirations to play professionally, his career stalled when he defeated the state's top school. Now, the only way he can regain his status and a shot at his dreams is to essentially throw the next game against the favored opponents.
In this modern, adult-oriented retelling of the Cinderella story, two young adults will take on a villainous, corrupt society, one that only exists to sustain itself and cares little for those who are injured or killed. They will fight for their future, and each other, in this coming-of-age tale
If you want to take part in wicked wednesday just leave a comment with your link to your website.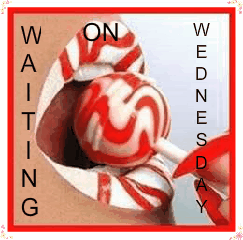 For my wow, this week comes from an author I love and iv read most if not all of her work. the cover for this book has yet to be reviled and I so cant wait to see it.
One look at her was enough to stop his heart...
If it was still beating. Angus MacKay has been undead for almost five hundred years, and it's not often something, or someone, surprises him. Until Emma Wallace. The sight of this luscious agent from the CIA's elite Stake-Out team was enough to stop Angus in his tracks. But then he discovers that she's a vampire slayer, intent on killing the "monsters" who killed her parents. And it's Angus' job to stop her.
The only good vampire is a dead vampire. It's been Emma's motto since she committed her life to the destruction of these things. Now Angus MacKay wants to convince her differently. Sure, he's a sexy Highland warrior who seems to have stepped off the cover of a romance novel, complete with brogue, kilt, and sword, but he's also one of them. And it's her job to kill him.
The war is on, but will it end in the destruction of one or both of them...or in total surrender to a passion for the ages?
Dont forget to check out the blog hop im taking part in.
CLICK THE LINKS BELOW TO TAKE PART.