Id like to welcome you all to a new weekly thing im gonna be taking part in. Its a weekly thing that was run by Marie Winter over at
Tales with Bite
.

But Marie no longer has a blog so, im going to be taking over. Wicked Wednesday's is a blog hop geared towards book lovers aged 18+ with the objective to find and visit other blogs that share the same interest as you... a love for Hot Reads!!
This was not a pretty kiss, nothing in this screamed soft. But Eloise was loving every second of it. She loved how his mouth ate at hers, his tongue slipping over every bow and dip of her lips, as if he were mapping every detail for later dissection. She loved how he was the aggressor, a role she'd always imagined him in. She also loved the little growls in the back of his throat that he obviously could not contain. Especially when her tongue touched his. He seemed to explode, and so did the kiss.
A fairly primal growl echoed between them. And something triggered inside of Eloise when she heard that, along with his hand slipping down to cover her ass.
She felt her teeth began to burn, to lengthen. Her eyes began to heat. And the one thing he had no clue about was about to come out for him to see.
She broke apart from him. Hating to do so, but not seeing another way around it. For a second she hung her head down, allowing her senses to catch up, and her body to feel that she wasn't the only one turned on by that kiss. His hardness was prodding her belly.
"You okay?"
It was whispered against her forehead, and she nodded, but didn't trust herself to look up yet. She just continued to stare at the front of his dress slacks, wondering what he would do if she dropped to her knees right now to worship that part of him that was standing at attention so proudly before her.
"Well, I'm not. I feel like I've just been blindsided."

She couldn't help but respond to that. "Why?" Curious as to what he would say.
He chuckled slightly. "That was a kiss to end all kisses. I think I'm a changed man. And it only took your mouth on mine to do it."
For more of Trish F.Leger's work Click Here and you will be directed to her author page.
If you want to take part in wicked wednesday just leave a comment with your link to your website.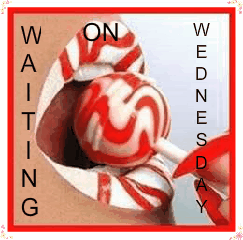 My wow this week comes from an author I seem to be crushing on right now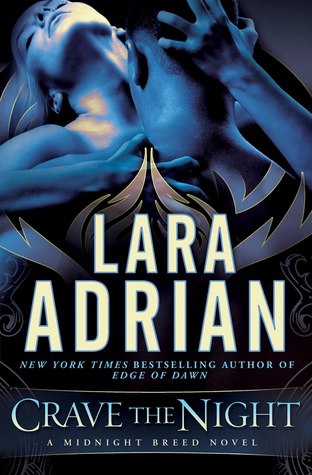 Born and raised to be an emotionless killing machine, Nathan is one of the most lethal Breed vampires in existence. A key member of the Order—an elite group of warriors charged with protecting both mortals and vampires—Nathan executes each mission with flawless precision and a total lack of mercy. Now he must pursue a powerful, hidden enemy. But Nathan's hard discipline and training are no match for the fierce pull he feels toward a young woman he has no right to desire—a woman of wealth and high social standing who has long been promised to another Breed male, and who may also prove to be the key to rooting out Nathan's elusive quarry.
Jordana lives a life of glittering privilege as a member of a prominent Breed family in Boston. Surrounded by fine things and fawning admirers, Jordana wants for nothing—until she crosses paths with a dark, intense warrior from the Order and finds herself swept into an impulsive, sizzling kiss that neither of them will forget. As much as she tries to deny her deep feelings for Nathan, Jordana cannot resist the craving to be near him, to break through his forbidding walls and see the man he truly is. But getting close to Nathan will thrust Jordana into a treacherous new world, forcing her to risk all she has and all she knows about herself and her past. And loving this seductive man could be the most dangerous temptation of all.
Dont forget to check out the blog hop im taking part in. Its the last day today for it.

As an extra treat the lovely Leanore Elliott has kindly given us her complete ebook collection to give away to one very lucky winner! An array of sexy genres for you to get lost in, and heat up these winter nights. so dont forget to click the links below to take part in both.
CLICK THE LINKS BELOW TO TAKE PART.