Teaser Tuesday
is a weekly bookish meme, hosted by MizB of Should Be Reading. Anyone can play along! Just do the following
.
.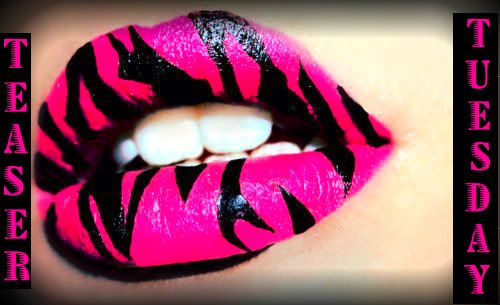 1.
Grab your current read.
2.
Open to a random page.
3.
Share two 'teaser' sentences from somewhere on that page.
4.
Add the title and Author's name too, so that other TT participants can add the book to their TBR pile
Well my Teaser comes from a book that I couldnt put down. And because there are two books in this one im giving you two teasers.
He groaned, closing his eyes as his pulse hammered into a heavy throb. Spending the day in bed with Tori was never a bad idea. God knew, he'd been doing enough of it lately. And despite the fact that his cock responded with enthusiastic agreement, Ethan broke out of her loose hold and pivoted to put the mug of coffee in her hands.
"Run!" he commanded, his voice hoarse now, his heart beating like the locomotive that was fast approaching.
Scott recognized the song reaching its last chords. "Shit!"
A young woman appeared on the top step, hurrying down. She turned sideways to squeeze through the narrow opening, and he reached for her and pulled, but met with resistance. His gaze flew to her face. Her eyes went wide in horror as she tried to pull free of the bus, but failed.
"Fuck!" he cursed behind his helmet and reached past her where her top had caught in a jagged edge left by the broken glass.
This was my teaser this week, now I really cant wait to see yours.
also dont forget to check out the hops im involved in. if interested click the links below.