Hosted by Book JourneyIt's Monday! What Are You Reading is where we share what we read this past week, what we hope to read this week…. and anything in between! This is a great way to plan out your reading week and see what others are currently reading as well… you never know where that next "must read" book will come from!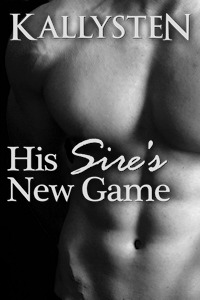 After a night spent with two vampires – a night that left him sore from a spanking… and more – Tyler tries to sneak out without disturbing them. Doing so, he earns himself another punishment from Master vampire Alan. Only after a new spanking does he have permission to leave, as well as permission to return later in the day.
Before dealing with Tyler, Alan ordered his Childe Jeremy not to intervene. Jeremy, however, can't stand being left out and breaks his Sire's orders. His punishment, although entirely different from Tyler's, turns out to be just as agonizing, especially when Alan draws a painful confession from him.
It all started as one night, but all three men were quick to decide they wanted more. For that, they'll have to be honest with each other and themselves and together figure out the rules of this new game…
What I read over the weekend
Well im sad to say it was a slow weekend for reading this week, and I didnt get much reading done at all. The only reading I got done from a book iv been reading for weeks and I dont seem to find the time to finish it.
At eighteen, Corinne Bishop was a beautiful, spirited young woman living a life of privilege as the adopted daughter of a wealthy family. Her world changed in an instant when she was stolen away and held prisoner by the malevolent vampire Dragos. After many years of captivity and torment, Corinne is rescued by the Order, a cadre of vampire warriors embroiled in a war against Dragos and his followers. Her innocence taken, Corinne has lost a piece of her heart as well—the one thing that gave her hope during her imprisonment, and the only thing that matters to her now that she is free.




Assigned to safeguard Corinne on her trip home is a formidable golden-eyed Breed male called Hunter. Once Dragos's most deadly assassin, Hunter now works for the Order, and he's hell-bent on making Dragos pay for his manifold sins. Bonded to Corinne by their mutual desire, Hunter will have to decide how far he'll go to end Dragos's reign of evil—even if carrying out his mission means shattering Corinne's tender heart.
What I hope to read this week
Well I hope im gonna get to finish off Deeper then midnight lol, but I also hope to read the following..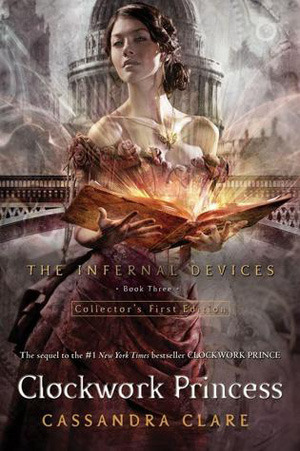 Danger and betrayal, secrets and enchantment in the breathtaking conclusion to the Infernal Devices trilogy.
Tessa Gray should be happy - aren't all brides happy?
Yet as she prepares for her wedding, a net of shadows begins to tighten around the Shadowhunters of the London Institute.
A new demon appears, one linked by blood and secrecy to Mortmain, the man who plans to use his army of pitiless automatons, the Infernal Devices, to destroy the Shadowhunters. Mortmain needs only one last item to complete his plan. He needs Tessa. And Jem and Will, the boys who lay equal claim to Tessa's heart, will do anything to save her