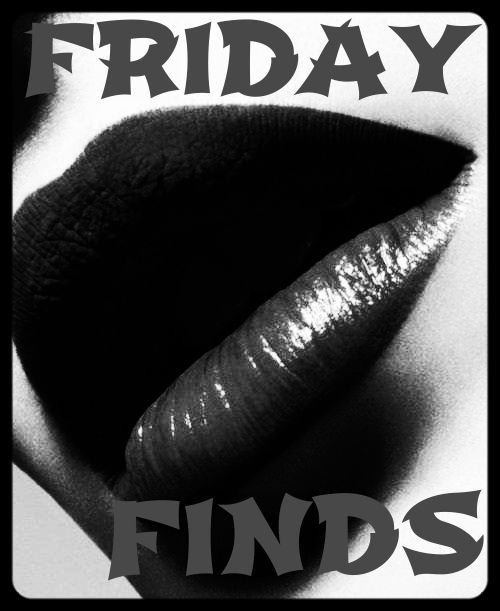 FRIDAY FINDS
showcases the books you 'found' and added to your To Be Read (TBR) list… whether you found them online, or in a bookstore, or in the library — wherever! (they aren't necessarily books you purchased).
So, come on — share with us your FRIDAY FINDS!
So my finds this come from my goodreads to read pile.
Nora Grey's life is still far from perfect. Surviving an attempt on her life wasn't pleasant, but at least she got a guardian angel out of it. A mysterious, magnetic, gorgeous guardian angel. But despite his role in her life, Patch has been acting anything but angelic. He's more elusive than ever (if that's possible) and what's worse, he seems to be spending time with Nora's archenemy, Marcie Millar.
Nora would have hardly noticed Scott Parnell, an old family friend who has moved back to town, if Patch hadn't been acting so distant. Even with Scott's totally infuriating attitude, Nora finds herself drawn to him - despite her lingering feelings that he is hiding something.
If that weren't enough, Nora is haunted by images of her murdered father, and comes to question whether her Nephilim bloodline has anything to do with his death. Desperate to figure out what happened, she puts herself in increasingly dangerous situations to get the answer. But maybe some things are better left buried, because the truth could destroy everything - and everyone - she trusts
In the country of Breda, men are forbidden a home to call their own. They live as nomads, resting only at the mercy of the ruling women. Kat's mother, Tess, the Maestra of Crowfoot Inn, is one of these powerful women and Kat has always known it is her destiny to follow in Tess' footsteps. But then one rain-swept night, a scarred woman comes to Crowfoot riding an extraordinary silver horse and Kat's world is turned upside down. From that moment on it is her burning ambition to become a Bredanari a keeper of the peace and rider of these magnificent creatures. But it isn't easy for a girl from the Vales to fit in at the Bredanari training academy in the big city. Worse still, Kat knows something which has put her life in danger. She has discovered the whereabouts of a dangerous outlaw.Now there are ruthless people who will do anything to keep her from revealing this secret, including leaving her unconscious on Hellhorse Mountain, where the beautiful but deadly stallions run wild. Kat soon finds herself deeply enmeshed in the dangerous plots and politics that threaten her country, not to mention the life of someone she has come to love. This is first of two spellbinding books following Kat's adventures.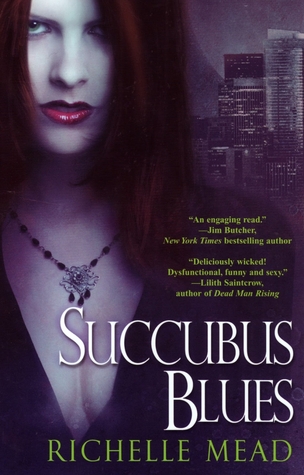 When it comes to jobs in hell, being a succubus seems pretty glamorous. A girl can be anything she wants, the wardrobe is killer, and mortal men will do anything just for a touch. Granted, they often pay with their souls, but why get technical?
But Seattle succubus Georgina Kincaid's life is far less exotic. At least there's her day job at a local bookstore--free books; all the white chocolate mochas she can drink; and easy access to bestselling, sexy writer, Seth Mortensen, aka He Whom She Would Give Anything to Touch but Can't.
But dreaming about Seth will have to wait. Something wicked is at work in Seattle's demon underground. And for once, all of her hot charms and drop-dead one-liners won't help because Georgina's about to discover there are some creatures out there that both heaven and hell want to deny.
When Carlos Fuentes returns to America after living in Mexico for a year, he doesn't want any part of the life his older brother, Alex, has laid out for him at a high school in Colorado. Carlos likes living his life on the edge and wants to carve his own path—just like Alex did. Then he meets Kiara Westford. She doesn't talk much and is completely intimidated by Carlos' wild ways. As they get to know one another, Carlos assumes Kiara thinks she's too good for him, and refuses to admit that she might be getting to him. But he soon realizes that being himself is exactly what Kiara needs right now
In
New York Times
bestselling author Rachel Caine's "thrilling"* Revivalist series, Bryn Davis finds out that making a living can be rough if you're already dead...
After dying and being revived with the experimental drug Returne, Bryn Davis is theoretically free to live her unlife—with regular doses to keep her going. But Bryn knows that the government has every intention of keeping a tight lid on Pharmadene's life-altering discovery, no matter the cost. Thankfully, some things have changed for the better; her job at the rechristened Davis Funeral Home is keeping her busy and her fragile romance with Patrick McCallister is blossoming—thanks in part to their combined efforts in forming a support group for Returne addicts. But when some of the group members suddenly disappear, Bryn wonders if the government is methodically removing a threat to their security, or if some unknown enemy has decided to run the zombies into the ground…
This is my Friday Finds, Im hoping to reads these books some time soon. Well if i can get my hands on them lol. Now why dont you come and share you Finds with me.