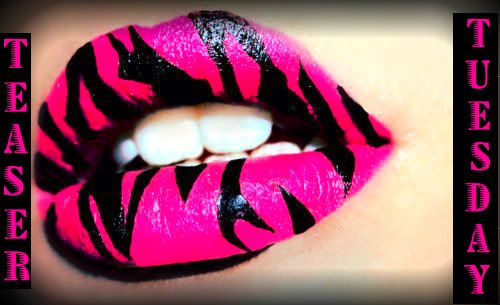 Teaser Tuesday
is a weekly bookish meme, hosted by MizB of Should Be Reading. Anyone can play along! Just do the following
.
.
1.
Grab your current read.
2.
Open to a random page.
3.
Share two 'teaser' sentences from somewhere on that page.
4.
Add the title and Author's name too, so that other TT participants can add the book to their TBR pile.
BE CAREFUL NOT TO ADD SPOILERS
********************************************
Beatrix caught a glimpse of forks and spoons scattering to the doorway, just before she was thrown bodily to the receiving room floor. The impact robbed her of breath.
Stunned, she found herself pinned to the carpet and covered by a heavy masculine weight.
Dazedly she tried to take in the situation. Christopher had jumped on her. His arms were around her head . . . he had instinctively moved to shelter her with his own body. They lay together in a confusion of limbs and disheveled garments and panting breaths.
Lifting his head, Christopher cast a wary glance at their surroundings. For a moment, the blank ferocity of his face frightened Beatrix. This, she realized, was how he had looked in battle. This was what his enemies had seen as he had cut them down.
This is a little Teaser from one of my favourite historical romance series. If you like Historical Romance then this is a series for you.