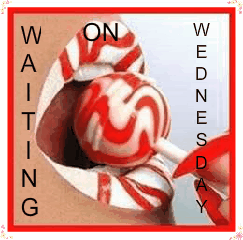 Waiting on Wednesday
is a weekly event hosted by Jill over at Breaking the Spine. It spotlights upcoming releases that we're eagerly anticipating and let's us share them with others
So my wow this week is a follow on book from one iv just finished. this might explain why there was no teaser yesterday. Because id just finished the book and hadn't started another yet, So any way here is my wow.
Making a living can be rough if you're already dead. After dying and being revived with the experimental drug Returne, Bryn Davis is theoretically free to live her unlife - with regular doses to keep her going. But Bryn knows that the government has every intention of keeping a tight lid on Pharmadene's life-altering discovery, no matter the cost. Thankfully, some things have changed for the better; her job at the rechristened Davis Funeral Home is keeping her busy and her fragile romance with Patrick McCallister is blossoming - thanks in part to their combined efforts in forming a support group for Returne addicts. But when some of the group members suddenly disappear, Bryn wonders if the government is methodically removing a threat to their security, or if some unknown enemy has decided to run the zombies into the ground.
Now i didn't think much of the first book, to start with but if you read my review you will see that in the end it blow my mind.