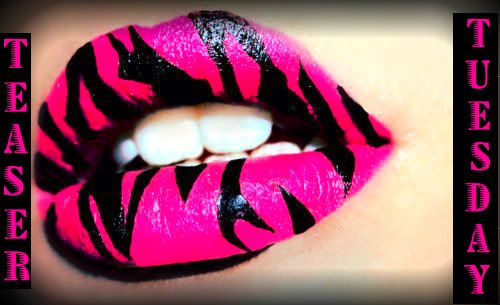 Teaser Tuesday
is a weekly bookish meme, hosted by MizB of Should Be Reading. Anyone can play along! Just do the following
.
.
1.
Grab your current read.
2.
Open to a random page.
3.
Share two 'teaser' sentences from somewhere on that page.
4.
Add the title and Author's name too, so that other TT participants can add the
book
to their TBR pile.
BE CAREFUL NOT TO ADD SPOILERS
********************************************
Tegan studied her smart lavender eyes. "Is that really what you think--that he hates you?"
"Sterling was my mate's brother--by marriage, he is my brother. It would be completely improper--"
Tegan scoffed. "Men have gone to war with their own brothers for want of the same woman. Desire could give a damn about propriety."
Elise held the towel closed between her breasts and paced from him. "I don't like where this conversation is heading."
"Do you have feelings for him?"
"Of course not." She looked at Tegan, clearly, rightfully, appalled. "And what right have you to ask me that?"
None at all, but suddenly it was important to him that he know. He stood there, deliberately blocking her path if she even thought to duck away from him. "He desires you. He would take you into his bed if you'd let him. Hell, maybe he wouldn't even need your permission."
"Now you're just being rude."
"I'm only stating the truth. Don't tell me you weren't aware that Chase burns for you. Anyone with eyes in his head can see that."
"But only you would be coarse enough to speak it."
As you can see im really into this series at the moment lol. Now iv posted this early this week just in case i didn't get time Tuesday morning to post it. x