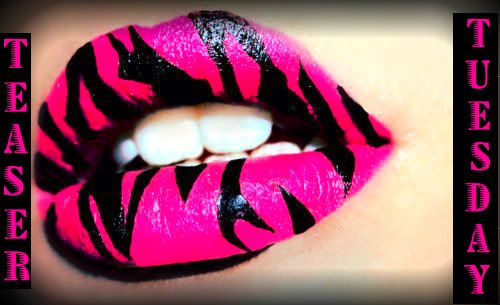 Teaser Tuesday
is a weekly bookish meme, hosted by MizB of Should Be Reading. Anyone can play along! Just do the following
.
.
1.
Grab your current read.
2.
Open to a random page.
3.
Share two 'teaser' sentences from somewhere on that page.
4.
Add the title and Author's name too, so that other TT participants can add the
book
to their TBR pile.
BE CAREFUL NOT TO ADD SPOILERS
********************************************
"So you didn't get into the business for the cold ones? Some do, you know. Lucky you, then. I'm nice and warm." He winked at her, and Bryn wanted to throw up. "Right, it's drinks, then. We'll see about what comes after."
Bryn took a step back as Freddy rounded the end of the embalming table, suddenly aware of everything—the chilly temperature of the room, the deserted mortuary, the fact that the alcohol had led her into what could be a very bad decision. "No. Thanks. Really, I was just . . . on my way out."
"Going home to what, a single-serving frozen dinner and a twin bed? You don't look like a woman with a boyfriend—at least, not a boyfriend who's keeping you satisfied, and I can always tell. So how about that drink? You can tell me all about how lonely you are."
Bryn was shaken, not that she'd let him see it. "Take no for an answer, Freddy. You ought to know the word by now. I'm sure you hear it enough."
"Ouch." He seemed more amused than hurt. "Look, I don't really want to be seen in public with you either; you're not exactly up to my usual standards. So how about a quickie down here? Nobody here but Mr. Granberry; I don't think he'd mind. I could break out the wine coolers."
"If you come near me with a wine cooler, I hope you go both ways, because I will shove it up your ass." Bryn walked for the door, half expecting him to grab her and throw her to the floor, but when she looked back Freddy was still standing there, smiling at her.
"Don't know what you're missing," he said. "When you're ready for a good time, you know where to find me, sweetheart. You're welcome down here anytime." He blew her a kiss.
Bryn didn't even remember going up the stairs, or going into her office—only the slamming of the door let her know that there was a solid oak surface between her and Fast Freddy. She shuddered, locked the door, and backed off to collapse in her office chair
That was my teaser this week. I hope you come and enjoy it and maybe share one of yours. x