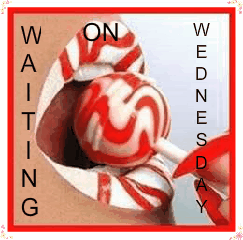 Waiting on Wednesday
is a weekly event hosted by Jill over at Breaking the Spine. It spotlights upcoming releases that we're eagerly anticipating and let's us share them with others.
Succubus (n.) An alluring, shape-shifting demon who seduces and pleasures mortal men. Pathetic (adj.) A succubus with great shoes and no social life. See: Georgina Kincaid.

When it comes to

jobs in

hell, being a succubus seems pretty glamorous. A girl can be anything she wants, the wardrobe is killer, and mortal men will do anything just for a touch. Granted, they often pay with their souls, but why get technical?

But Seattle succubus Georgina Kincaid's life is far less exotic. Her boss is a middle-management demon with a thing for John Cusack movies. Her immortal best friends haven't stopped teasing her about the time she shape-shifted into the Demon Goddess getup complete with whip and wings. And she can't have a decent date without sucking away part of the guy's life. At least there's her day job at a local bookstore--free books; all the white chocolate mochas she can drink; and easy

access

to bestselling, sexy writer, Seth Mortensen, aka He Whom She Would Give Anything to Touch but Can't.

But dreaming about Seth will have to wait. Something wicked is at work in Seattle's demon underground. And for once, all of her hot charms and drop-dead one-liners won't help because Georgina's about to discover there are some creatures out there that both heaven and hell want to deny.
That was my WOW for the week, I know its been a long time but im hoping that Im gonna be back for good now *fingers crossed). I know iv had this book as my WOW before but im very sad to say that iv not got round to reading it.