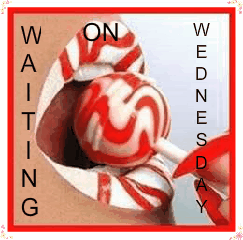 Waiting on Wednesday is a weekly event hosted by
Jill at
Breaking the Spine
that highlights upcoming releases that we're eagerly anticipating.
Well my wow this week is a series iv been looking into buying. Iv read books by this author before and really loved them. So because iv been looking for a new series I thought id give another one of her series a try.
"Jaye Wells has created a fresh, magical world full of potion junkies & alchemists that promises to break new ground in paranormal thrillers." –

Laurell K. Hamilton
"Kate Prospero is my new favorite heroine—imperfect, haunted, driven, and dangerous." –

Kevin Hearne

, NYT Bestselling Author of The Iron Druid Chronicles
"Dirty Magic showcases seasoned pro, Wells, at the top of her game, and establishes newcomer Kate Prospero as the urban fantasy heroine to beat." –

Vicki Pettersson

, NYT Bestelling Author of The Signs of the Zodiac series
Read the first chapter of Dirty Magic here.
When a rare Blue Moon upsets the magical balance in the city, Detective Kate Prospero and her Magical Enforcement colleagues pitch in to help Babylon PD keep the peace. Between potions going haywire and everyone's emotions running high, every cop in the city is on edge. But the moon's impact is especially strong for Kate who's wrestling with guilt over falling off the magic wagon.
"Wells does an exceptional job depicting the hard choices and struggles caused by addiction, while also delivering a gritty and exciting procedural thriller. When it comes to crafting outstanding dark urban fantasy, Wells is fast becoming a master." –

4.5 Stars Top Pick

, RT Book Reviews.
Read the first chapter of Cursed Moon here.
In this prequel novella, rookie cop Kate Prospero only has one more trainingassignment to pass before she's officially sworn in to BabylonPolice Department. But the veteran cop in charge of the river patrol boat is a salty old guy isn't happy about playing tour guide to a rookie and seems even less interested in real police work. But while on patrol, they stumble on to what appears to be a floating dirty magic lab. This highly combustible situation might finally be the key to these two unlikely partners finding common ground.
Read an excerpt of FIRE WATER here.
Deadly Spells: Book Three
DIRTY MAGIC CAN KILL YOU.
After the grisly murder of a dirty magic coven leader, Kate Prospero and the MEA team must pitch in to help the police find the killer. When the initial evidence points to a rival coven as the culprit, the threat of a coven war looms over the investigation. But the case becomes even more complex when a tenacious reporter insists on sticking her nose in both the investigation and Prospero's own past.
But Prospero isn't the only one whose old ghosts are coming back to haunt them. Newly minted mayor of Babylon, John Volos, as well as Prospero's boss, Special Agent Miranda Gardner may have damning ties to the murderer. The team will have to use all the weapons in their arsenal to stop the coven war and find the killer before the case brings down all theircareers.
Read an excerpt of DEADLY SPELLS here.
The series I loved so much from this author is the Sabina Kane series. Jaye Wells is an author I would suggest you all check out. To find out more about Jate Wells please follow the link. JAYE WELLS