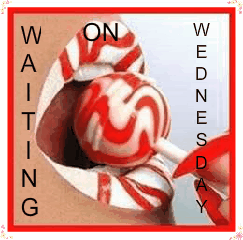 "Waiting On" Wednesday is a weekly event, hosted here, that spotli
ghts upcoming releases that we're eagerly anticipating.
I have been meaning to buy this book for a long time now and give the series ago and I keep forgetting about it.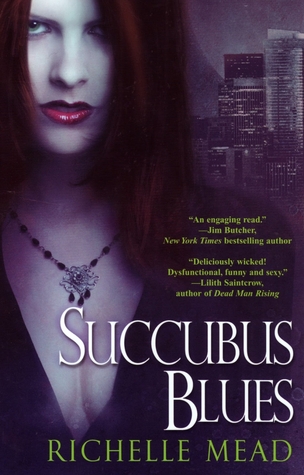 When it comes to jobs in hell, being a succubus seems pretty glamorous. A girl can be anything she wants, the wardrobe is killer, and mortal men will do anything just for a touch. Granted, they often pay with their souls, but why get technical?
But Seattle succubus Georgina Kincaid's life is far less exotic. At least there's her day job at a local bookstore--free books; all the white chocolate mochas she can drink; and easy access to bestselling, sexy writer, Seth Mortensen, aka He Whom She Would Give Anything to Touch but Can't.
But dreaming about Seth will have to wait. Something wicked is at work in Seattle's demon underground. And for once, all of her hot charms and drop-dead one-liners won't help because Georgina's about to discover there are some creatures out there that both heaven and hell want to deny
Im really going to have to buy this book and give it a try.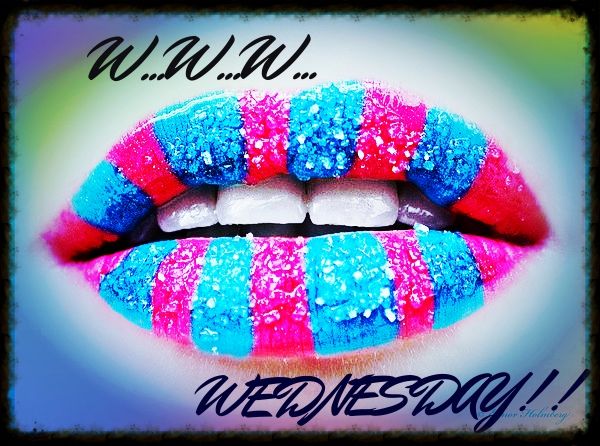 To play along, just answer the following three (3) questions…


• What are you currently reading?
/ What did you recently finish reading?
• What do you think you'll read next?
Well Im currently reading
They killed me. They healed me. They changed me.
Sure, the life of a graduate student wasn't exactly glamorous, but I was doing fine until Chicago's vampires announced their existence to the world. When a rogue vampire attacked me, I was lucky he only got a sip. Another bloodsucker scared him off and decided the best way to save my life was to make me the walking undead.
Now I've traded sweating over my thesis for learning to fit in at a Hyde Park mansion full of vamps loyal to Ethan "Lord o' the Manor" Sullivan. Of course, as a tall, green-eyed,
four-hundred-year-old vampire, he has centuries' worth of charm, but unfortunately he expects my gratitude—and servitude. Right…
But someone's out to get me. Is it the rogue vampire who bit me? A vamp from a rival House? An angry mob bearing torches?
My initiation into Chicago's nightlife may be the first skirmish in a war—and there will be blood.
What I read last.
Seth never expected he would want to settle down with anyone - but that was before Aislinn. She is everything he'd ever dreamed of, and he wants to be with her forever. Forever takes on new meaning, though, when your girlfriend is an immortal faery queen.
Aislinn never expected to rule the very creatures who'd always terrified her - but that was before Keenan. He stole her mortality to make her a monarch, and now she faces challenges and enticements beyond any she'd ever imagined.
In Melissa Marr's third mesmerizing tale of Faerie, Seth and Aislinn struggle to stay true to themselves and each other in a milieu of shadowy rules and shifting allegiances, where old friends become new enemies and one wrong move could plunge the Earth into chaos.
What will I read next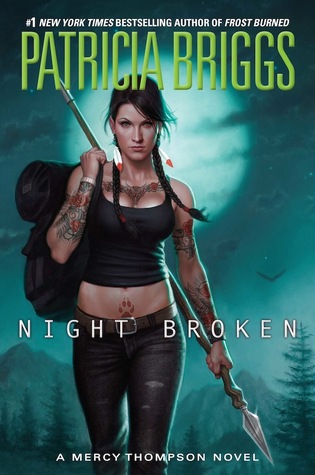 An unexpected phone call heralds a new challenge for Mercy. Her mate Adam's ex-wife is in trouble, on the run from her new boyfriend. Adam isn't the kind of man to turn away a person in need—and Mercy knows it. But with Christy holed up in Adam's house, Mercy can't shake the feeling that something about the situation isn't right.
Soon, her suspicions are confirmed when she learns that Christy has the farthest thing from good intentions. She wants Adam back and she's willing to do whatever it takes to make it happen, including turning Adam's pack against Mercy.
Mercy isn't about to step down without a fight, but there's a more dangerous threat circling. Christy's ex is more than a bad man—in fact, he may not be human at all. As the bodies start piling up, Mercy must put her personal troubles aside to face a creature with the power to tear her whole world apart