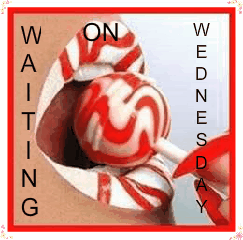 My Wow this week comes from another of my favourite authors, im almost up to date with her lords of the underworld series and now cant wait to get my hands on this one.
Grace Carlyle's world was about to change . . .
Deep in the jungle on the trail of her missing brother, Grace never expected to find a secret world populated by mythological monsters -- nor guarded by a sword-wielding being whose beauty put mortal men to shame.
Darius en Kragin belongs to a race of shape-shifting warriors sworn to guard Atlantis and kill all travelers who stray within its boundaries. Yet when Grace stumbles into his realm, he finds himself tempted to betray his centuries-old vow.
Now their forbidden love will either bring their worlds together -- or tear them both apart.
All Atlantis seeks the Jewel of Dunamis, which legend claims can overcome any enemy. Grayson James, human agent of the ultra-secret Otherworld Bureau of Investigation, has orders to keep it from the wrong hands -- or destroy it. What he doesn't know is that Jewel is a woman, not a stone! But once he meets this precious gem, destroying her is the last thing on his mind . . .
Jewel, part goddess, part prophet, is a pawn in Atlantis's constant power struggles. She needs Gray's help to win freedom and uncover the secrets of her mysterious origins. Gray needs her wisdom to navigate monster-ridden Atlantis. But need blossoms into passionate love as they fight demons, dragons, vampires-and a prophecy that says the bond between them could destroy them both.
Enter a world of dark seduction and powerful magic . . . enter Atlantis . . .
Females young and old, beautiful and plain crave Valerian's touch. None can resist his blatant sensuality and potent allure . . . until he steals Shaye Holling from a Florida beach and holds her prisoner in his underwater kingdom.
The cynical Shaye wants nothing to do with the mighty warlord, but she's inexplicably drawn to him. For underneath the warrior's arrogant beauty lies a complex and powerful man. A man whose caress is like fire . . .
Now Valerian must fight for the privilege of claiming her as his own. Because there's one thing Shaye doesn't know
He is Layel, king of the vampires, a master seducer no woman can deny. But since a rogue horde of dragons killed his beloved over two centuries ago, Layel has existed only for vengeance…until he meets Delilah.
Wary of love, the beautiful Amazon wants nothing to do with the tormented vampire. Yet there's no denying their consuming desire every time he nears her.
Neither trusts the other—nor can they survive alone. For in an impossible game of the gods' devising, they've been trapped on an island, about to face the ultimate challenge: surrender to the passion that will bind them forever…or be doomed to an eternity apart
Don't miss this brand-new, eBook exclusive tale of Atlantis, Gena Showalter's mythical world of immortals, magic and dark seduction!
Zane, a fierce vampire warrior, has been enslaved by the Amazons. Nola, a lovely Amazon soldier, has been cursed with invisibility. Now, these two stubborn enemies must overcome the pasts that haunt them and embrace a love that can set them free...
"A world of myth, mayhem and love under the sea!" -- "New York Times" bestselling author J.R. Ward on "The Nymph King"
I have very high hopes on this series, and I have my fingers crossed that its not a let done and that its everything I hope it would be.