Hosted by Book JourneyIt's Monday! What Are You Reading is where we share what we read this past week, what we hope to read this week…. and anything in between! This is a great way to plan out your reading week and see what others are currently reading as well… you never know where that next "must read" book will come from!
WHAT I READ OVER THE WEEKEND!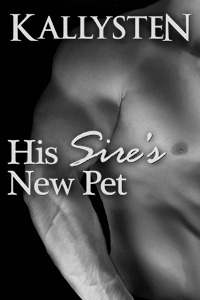 As Master vampire Alan returns from a fight against demons, he is furious. His Childe, Jeremy, acted foolishly on the battlefield and was hurt by a demon. For this, Alan will punish him, and Jeremy knows and accepts it, kneeling at his Sire's feet as soon as he enters their lair. A human accompanied Jeremy home, however: his lover and submissive, Tyler.
Right away, Tyler claims responsibility for Jeremy being wounded and asks to be punished in his place. Alan is initially reluctant to bring a novice into the relationship he shares with Jeremy, but the appeal of playing with a new sub for a night wins him over – and it doesn't hurt that Jeremy and Tyler look very pretty kneeling next to each other.
Will Tyler endure Jeremy's punishment until its very end, or will it prove too much for him? And how does Jeremy feel about sharing his lover with his Sire for one night… or maybe more than that?
At eighteen, Corinne Bishop was a beautiful, spirited young woman living a life of privilege as the adopted daughter of a wealthy family. Her world changed in an instant when she was stolen away and held prisoner by the malevolent vampire Dragos. After many years of captivity and torment, Corinne is rescued by the Order, a cadre of vampire warriors embroiled in a war against Dragos and his followers. Her innocence taken, Corinne has lost a piece of her heart as well—the one thing that gave her hope during her imprisonment, and the only thing that matters to her now that she is free.




Assigned to safeguard Corinne on her trip home is a formidable golden-eyed Breed male called Hunter. Once Dragos's most deadly assassin, Hunter now works for the Order, and he's hell-bent on making Dragos pay for his manifold sins. Bonded to Corinne by their mutual desire, Hunter will have to decide how far he'll go to end Dragos's reign of evil—even if carrying out his mission means shattering Corinne's tender heart.
WHAT I HOPE TO READ THIS WEEK!!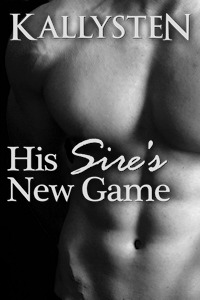 After a night spent with two vampires – a night that left him sore from a spanking… and more – Tyler tries to sneak out without disturbing them. Doing so, he earns himself another punishment from Master vampire Alan. Only after a new spanking does he have permission to leave, as well as permission to return later in the day.
Before dealing with Tyler, Alan ordered his Childe Jeremy not to intervene. Jeremy, however, can't stand being left out and breaks his Sire's orders. His punishment, although entirely different from Tyler's, turns out to be just as agonizing, especially when Alan draws a painful confession from him.
It all started as one night, but all three men were quick to decide they wanted more. For that, they'll have to be honest with each other and themselves and together figure out the rules of this new game…