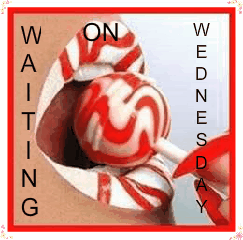 "Waiting On" Wednesday is a weekly event, hosted here, that spotli
ghts upcoming releases t
hat we're eagerly anticipating.
This weeks Wow comes from another favourite author of mine Sherrilyn Kenyon , I love this series but I have to be truthful and say Iv got a little lost with the reading order, and thats because there are so many books in the series, but every book Iv read so far iv totally enjoyed and fell in love with every single one. Now the book im going to show you I think is the next in line to read.
While the world carries on unawares, Stryker, who leads an army of demons and vampires, is plotting an all out onslaught against his enemies—which, unfortunately for us, includes the entire human race. To avenge his sister, Stryker prepares to annihilate the Dark-Hunters. But things go awry when his oldest enemy returns. Enter his ex-wife. Zephyra. Just when he thought nothing could stop him, he's now embroiled in a centuries old war with a shrew who gives new meaning to pain.
Now Iv showed you my wow this week, why dont you come and show me yours.