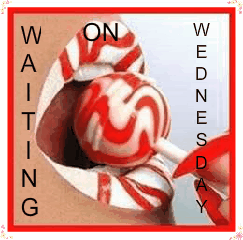 "Waiting On" Wednesday is a weekly event, hosted here, that spotlights upcoming releases that we're eagerly anticipating.
New York Times bestselling author Gena Showalter is back with a breathtaking Lords of the Underworld tale about a warrior trapped by darkness and the woman determined to save him
Having endured weeks of torture in the bowels of hell, Kane wants nothing to do with his beautiful rescuer, Josephina Aisling. The half-Fae female threatens to awaken the demon of Disaster inside him—a beast he's determined to kill, no matter the price.
Josephina is hunted by a brutal enemy—her royal family—and Kane is her only source of protection. He's also the only male to ever set her aflame, and even he succumbs to the heat. But as they navigate the treacherous world of the Fae, they are forced to make a choice: live apart…or die together
Iv been waiting for this book for so long and now its not going to be long before its out. Im a little sad about the cover because it is even more out of style with the others and they just seem to be getting worse. But I have to say the cover wont take away anything from the story.