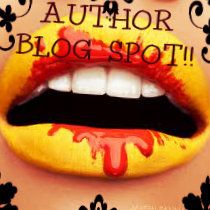 Hi everyone, today im here with an amazing lady, J.S.Wilsoncroft. She is a lovely author who iv been talking to on facebook and I thought you lot would love to meet her and find out about her books. She has also said she would do a great giveaway, but you will find out more about that later *wink*.
About (Biography)
]
J.S.Wilsoncroft was born and raised in the small town of Curwensville, Pennsylvania. Her mother and father taught her to be strong and never give up on her dreams, even though as a teenager she wasn't sure what those dreams were. It wasn't until she was older that she decided she wanted some kind of job working with animals. So at the age of 23 she got her dog grooming license and has been grooming puppies ever since.

It wasn't until five years ago that she started writing. She woke up one morning with this story on her mind and as the day grew on so did the story. She finally decided to sit down at her computer and start typing. That's when her first book (unpublished) Roller Coaster Love was born. After that, writing stories came to her as easy as grooming dogs. In fact alot of her story ideas came to her while she was grooming. So with the old saying "Don't quit your day job" she literally takes it to heart.

To say the least, you will find in alot of her stories....a loveable pooch.


Now...J.S.Wilsoncroft has her hands full being a wife, a mother to two children and 3 yappy dogs, full time dog groomer and a part time writer.

"I love romance stories. I mean seriously...who doesn't love a good love story? Whether it's about a lonely widow, or a deaf girl, or an overweight teenager struggling to love herself before she learning to love a man. All my stories are from the heart and I hope you love them too as much as I do."
J.S. Wilsoncroft's first book is Roller Coaster Love. Athough she hasn't tried to get it published, she moved on to write many other stories, including The Unfaithful Widow, My Haunting Love, Fat Chances, Stupid Love, Forever Sixteen and Don't Sit Under the Apple Tree. She has a few short stories published called, Toothless, Jingle Bells and Puppy Dog Tails and Dorothy.
BOOKS
Annie Powers is eighteen and overweight. When her twin sister, Molly talks her into going to a Zumba class, all Annie expected was a lot of sweat and sore muscles. But when she laid eyes on the very handsome and muscular Zumba instructor, Cory Shields, not only did he leave her gasping for breath from the exercises, but also from their kiss.

Dazed and confused, Annie struggles to understand why someone like Cory would be attracted to her. At the same time, Cory tries to make her understand that she is just as beautiful on the outside as she is on the inside.
Annie knows she needs to learn to love herself before she can let Cory into her life. But can she?

"Fat Chances" will warm your heart and reminds us all that it's what's in the heart, not in the body, that counts.
Second Edition. "Pocket Romance" paperback from Write More Publications.
Synopsis: At ten years old, Bonnie Reese knew the minute she laid eyes on Zane Withers that he would forever have a place in her heart. After years of dating, then finally going their separate ways, Bonnie always dreamed that eventually they would find their way back back to each other.
But those dreams were shattered, along with her heart, when she received the devastating news that her beloved Zane had been killed. As she faced her worst nightmare of going to his funeral, Bonnie runs into Zane's best friend, Jonathan Wood. Little did she know, Jonathan had deep feelings for her since the seventh grade. Now that his best friend is gone, will Jonathan have the courage to tell her that he's loved her since high school? Or will he keep his secret to himself forever? Will Bonnie let go and let love find her again?
After nearly twenty years of marriage to her high school sweetheart, Tess Malone thought she married the perfect guy. When Darren dies in a horrific car accident, Tess soon learns that her marriage wasn't so perfect after all. On an unexpected trip to New York, she discovers that her late husband had been living a double life. Bitter and heartbroken, Tess and her best friend hit the clubs in NY, where she literally falls into the arms of a young prince charmer name Greg Thomas. Will Greg's charming, seductive smiles and romantic French quotes be enough to open her heart to love again? Or will he, too, shatter what's is left of it?
THE UNFAITHFUL WIDOW AT AMAZON.
Now what you have been waiting for. yes I did say there was a giveaway,
J.S.Wilsoncroft has said she will give one lucky winner a copy of each of these books. Now if you have a smashwords account please let me know and a code will be sent to the winner, if you dont have a smashwords account do
nt worry because
J.S.Wilsoncroft has very kindly said she will send out PDF copy of the books to the winner. Now for the rules.
Be a follower of my blog
leave me a comment with your email address
yep its as easy as that, you know I don't like to make things to hard for you all. The giveaway will be open until Sunday so please spread the word about this amazing author. x