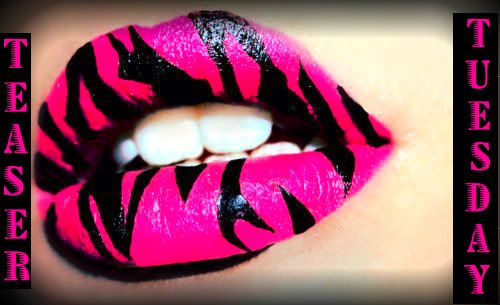 Teaser Tuesday
is a weekly bookish meme, hosted by MizB of Should Be Reading. Anyone can play along! Just do the following
.
.
1.
Grab your current read.
2.
Open to a random page.
3.
Share two 'teaser' sentences from somewhere on that page.
4.
Add the title and Author's name too, so that other TT participants can add the
book
to their TBR pile.
BE CAREFUL NOT TO ADD SPOILERS
********************************************
There were worse things than being naked, freezing and alone in a forest. For instance, there was being naked, freezing, not alone, and not sure of who the hell you were. And having people depending on you.
That was worse.
Lewis -- the man who'd found me, the tall ragged-looking specimen with the cheekbones -- had put my silence down to shock, which was probably not far from the truth. When I just clung to him, shivering in the frigid wind, he finally stripped off his
down jacket
and draped it over my shoulders. I watched him, shivering and numb, clutching the down coat hard around me. It smelled of dirt and feathers and sweat.
"Say something," he commanded. I didn't. I couldn't. All I could do was shake. What was that in his eyes? Anguish? Fury? Love? Hate? I had no frame of reference for him, or for what he was feeling. "Jo, how'd you get here? Where have you been?"
Jo. I wanted for some kind of internal recognition, some circuit to
activate
. I waited for some confirmation that Jo was my name.
Nothing.
When I kept silent, he finally shook his head and glanced around, then gathered up the backpack he'd dropped on the ground. "Come with me." I had no reason to, but I was too cold and too weak. Lewis steered me down the gentler slope of the far side of the hill, into a small clearing. Overhead, it looked like twilight, everything masked into smooth gray cotton by low-hanging clouds. Virgae of rain draped from them, veiling the treetops. "Sit," he ordered, and I collapsed onto the cold ground in a huddle. I'd lost too much body heat; the coat couldn't warm me. Lewis turned away and grabbed handfuls of fallen wet wood from the underbrush -- good sized logs, some of them -- and began putting together the makings of a fire. Within five minutes, he had a cleared space, dug down to the dirt, created a firepit and ringed it with rough
stones.
Well that was my Teaser this week, I hope you enjoyed it as this is one of my favorite authors.