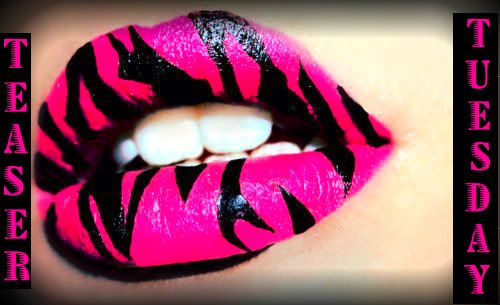 Teaser Tuesday
is a weekly bookish meme, hosted by MizB of Should Be Reading. Anyone can play along! Just do the following
.
.
1.
Grab your current read.
2.
Open to a random page.
3.
Share two 'teaser' sentences from somewhere on that page.
4.
Add the title and Author's name too, so that other TT participants can add the book to their TBR pile.
BE CAREFUL NOT TO ADD SPOILERS
********************************************
Bile rose up quick, hot and thick in Sarah's throat but
she met the robbers eyes briefly before reaching under
the counter. She heard Thomas, the other bank teller,
gasp when he saw what she was doing and threw him a
look, hoping he'd keep his mouth shut. When her fingers
wrapped around the shotgun her father kept under the
counter, Sarah prayed this wouldn't be her last day on
A glance at the leader as he directed one of his men to
go get the money was all the distraction she needed.
Pulling the gun from under the counter, she raised it,
aimed at the leader, and pulled the trigger.
The screams echoed in the room again and Sarah was
shocked to see the gunslinger look toward the wall
behind him. He was smiling again when he turned back
to face her. The crinkles around his eyes told her so.
Sarah swore under her breath. She'd aimed at his
middle and still missed him? And the arrogant man
didn't even flinch. When the other three men pointed a
gun at her, she lowered her shotgun, glancing at
everyone in the room before looking back at the leader.
This was my Teaser this week. Iv been meaning to read this book for a while now but I'm only just getting to it, for that I'm sorry. because I'm only a little way into this book and I'm loving it. xx