To play along, just answer the following three (3) questions…
• What are you currently reading?
/ What did you recently finish reading?
• What do you think you'll read next?
Well at the moment I'm reading Deeper than Midnight by Lara Adrian, it seems like iv been trying to read this book for a long time now and I'm determined that this week everything else is getting put on hold so I can get it done.
DELIVERED FROM THE DARKNESS, A WOMAN FINDS HERSELF PLUNGED INTO A PASSION THAT IS DEEPER THAN MIDNIGHT.
At eighteen, Corinne Bishop was a beautiful, spirited young woman living a life of privilege as the adopted daughter of a wealthy family. Her world changed in an instant when she was stolen away and held prisoner by the malevolent vampire Dragos. After many years of captivity and torment, Corinne is rescued by the Order, a cadre of vampire warriors embroiled in a war against Dragos and his followers. Her innocence taken, Corinne has lost a piece of her heart as well—the one thing that gave her hope during her imprisonment, and the only thing that matters to her now that she is free.
Assigned to safeguard Corinne on her trip home is a formidable golden-eyed Breed male called Hunter. Once Dragos's most deadly assassin, Hunter now works for the Order, and he's hell-bent on making Dragos pay for his manifold sins. Bonded to Corinne by their mutual desire, Hunter will have to decide how far he'll go to end Dragos's reign of evil—even if carrying out his mission means shattering Corinne's tender heart
What I recently finished reading is.
Ember's only had a few hours to wrap her head around being Gage's girl, and already she feels threatened. But her bond with the up-and-coming rock star is greater than any doubt, and Gage is happy to demonstrate just how much he wants and needs her—body and soul.
A short story sequel to See Me, that will be published in the 2014 Shades of Pink Charity Anthology (October 2014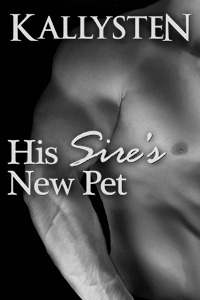 As Master vampire Alan returns from a fight against demons, he is furious. His Childe, Jeremy, acted foolishly on the battlefield and was hurt by a demon. For this, Alan will punish him, and Jeremy knows and accepts it, kneeling at his Sire's feet as soon as he enters their lair. A human accompanied Jeremy home, however: his lover and submissive, Tyler.
Right away, Tyler claims responsibility for Jeremy being wounded and asks to be punished in his place. Alan is initially reluctant to bring a novice into the relationship he shares with Jeremy, but the appeal of playing with a new sub for a night wins him over – and it doesn't hurt that Jeremy and Tyler look very pretty kneeling next to each other.
Will Tyler endure Jeremy's punishment until its very end, or will it prove too much for him? And how does Jeremy feel about sharing his lover with his Sire for one night… or maybe more than that?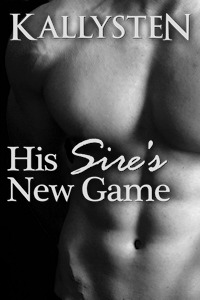 After a night spent with two vampires – a night that left him sore from a spanking… and more – Tyler tries to sneak out without disturbing them. Doing so, he earns himself another punishment from Master vampire Alan. Only after a new spanking does he have permission to leave, as well as permission to return later in the day.
Before dealing with Tyler, Alan ordered his Childe Jeremy not to intervene. Jeremy, however, can't stand being left out and breaks his Sire's orders. His punishment, although entirely different from Tyler's, turns out to be just as agonizing, especially when Alan draws a painful confession from him.
It all started as one night, but all three men were quick to decide they wanted more. For that, they'll have to be honest with each other and themselves and together figure out the rules of this new game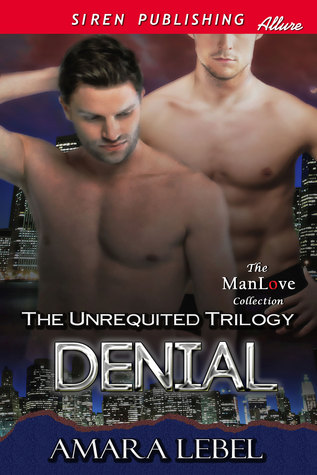 Tristan Bailey is a man who never takes no for an answer in anything he does or wants. Life treats him good as the CEO of his own airline, and one of New York's finest bachelors. Men and women alike fall at his feet, the world opens to him without complaint. There isn't much he desires. Until he lays eyes on Joshua that is.
Death has become a living nightmare for Joshua Malone. No matter what he does a past riveted with pain and destruction follows him, and forces him to make life decisions he would rather not. Josh never wanted to be reminded of the heartache that loving someone could bring, but he finds himself struggling to deny Tristan's advances.
Two different worlds collide in a heated meeting of longing and lust. Can the inner fears of one be laid to rest by the new found love for the other, or will they both be denied?
In a frozen wilderness steeped in darkness, the lines between good and evil, lover and enemy, are never black or white but drawn in Shades of Midnight.
Something inhuman is stalking the frigid Alaskan wilds, leaving unspeakable carnage in its wake. For bush pilot Alexandra Maguire, the killings stir memories of a horrific event she witnessed as a child and evoke in her the inexplicable sense of otherness she has long felt within herself but never fully understood . . . until a darkly seductive stranger with secrets of his own enters her world.
Sent from Boston on a mission to investigate the savage attacks and stop the slaughter, vampire warrior Kade has his own reasons for returning to the frigid, forbidding place of his birth. Haunted by a secret shame, Kade soon realizes the stunning truth of the threat he faces–a threat that will jeopardize the fragile bond he has formed with the courageous, determined young woman who arouses his deepest passions and most primal hungers. But in bringing Alex into his world of blood and darkness, Kade must confront both his own personal demons and the even greater evil that could destroy all he holds dear
What I plan to read next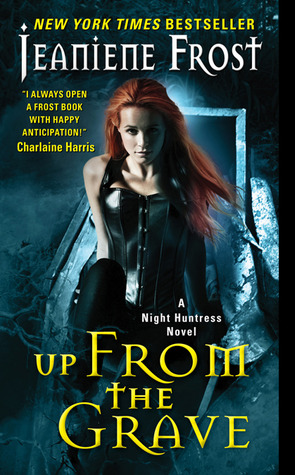 Lately, life has been unnaturally calm for vampires Cat Crawfield and her husband Bones. They should have known better than to relax their guard, because a shocking revelation sends them back into action to stop an all-out war…
A rogue CIA agent is involved in horrifying secret activities that threaten to raise tensions between humans and the undead to dangerous heights. Now Cat and Bones are in a race against time to save their friends from a fate worse than death… because the more secrets they unravel, the deadlier the consequences. And if they fail, their lives—and those of everyone they hold dear — will be hovering on the edge of the grave
After existing in secret for centuries, maintaining a fragile peace with the humans who walk beside them, one single act of retaliation has put the entire vampire nation at risk of discovery. It falls to the Order to stop Dragos, the vampire at the centre of the conflict, before his lust for domination can explode into catastrophe
Well that is my WWW Wednesday, ill be interested to see what you all have been up to this week. So please pop over and share with me.
"Waiting On" Wednesday is a weekly event, hosted here, that spotli
ghts upcoming releases that we're eagerly anticipating.
My wow this week is from two authors that Im a mega fan of.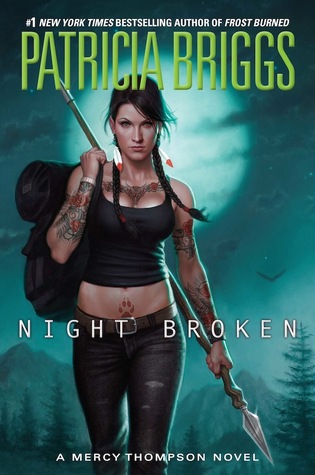 An unexpected phone call heralds a new challenge for Mercy. Her mate Adam's ex-wife is in trouble, on the run from her new boyfriend. Adam isn't the kind of man to turn away a person in need—and Mercy knows it. But with Christy holed up in Adam's house, Mercy can't shake the feeling that something about the situation isn't right.
Soon, her suspicions are confirmed when she learns that Christy has the farthest thing from good intentions. She wants Adam back and she's willing to do whatever it takes to make it happen, including turning Adam's pack against Mercy.
Mercy isn't about to step down without a fight, but there's a more dangerous threat circling. Christy's ex is more than a bad man—in fact, he may not be human at all. As the bodies start piling up, Mercy must put her personal troubles aside to face a creature with the power to tear her whole world apart
From New York Times bestselling author Gena Showalter comes the long-awaited story of Torin, the most dangerous Lord of the Underworld yet…
Fierce immortal warrior. Host to the demon of Disease. Torin's every touch causes sickness and death—and a worldwide plague. Carnal pleasure is utterly forbidden, and though he has always overcome temptation with an iron will, his control is about to shatter.
She is Keeley Cael. The Red Queen. When the powerful beauty with shocking vulnerabilities escapes from a centuries-long imprisonment, the desire that simmers between her and Torin is scorching. His touch could mean the end for her, but resisting her is the hardest battle he's ever fought—and the only battle he fears he can't win
Well thats my wow this week why dont you come and let me know what you have been reading and what your waiting to read, Im always looking for new reads.