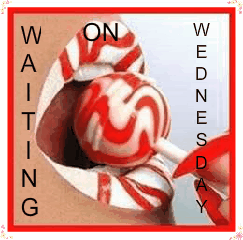 These are some book im on the look out for this week, they have been on my to read list on goodreads for a while now and I have no idea why I haven't got them yet.
Are blind dates supposed to be this bloody?
A "Secret McQueen" Story
They say it's impossible to find a man in New York City. Secret McQueen needs to find two in one night. Of course, it ll mean pulling off the impossible find and kill a displaced rogue vampire without disrupting the first promising date she s had in ages. As a werewolf hybrid used to walking a fine line of survival in the vampire world, though, Secret eats impossible for breakfast.
Somewhere between hello and the first round of drinks, Secret makes her move. Her target, Hollywood s biggest star, shouldn t be hard to spot. Just look for swarms of fans. Except every time her vampire liaison, Holden, helps keep her mission on track, her date runs further off the rails.
Either Holden has a hidden agenda, or he knows more than he s letting on about her quarry. One way or another, Secret is determined to get her man, and meet Mr. Right. Or die trying.
Warning: This book contains a sword-wielding assassin whose barbs are sharper than her blade, a vampire with serious brooding issues but a skilled tongue, and an A-lister with a bad habit of eating his fans. This novella takes place approximately one year prior to the events of "Something Secret This Way Comes."
Small-town life can be hard for a dead girl...
For Veronica Fischer the night to night life of a bloodsucking madam in Middle America is tough enough before she adopts Rachel Gregory, an eight year old ghost.
After her house is set on fire, and Rachel disappears, all signs point to foul play. When she finds herself with a hit out on her unlife, and warrants for her arrest, it becomes clear she's going to need help.
Now she has to contend with horny zombies, violent spirits, and murderous grave robbers if she's ever going to find Rachel and discover the awful truth of the coming storm.
A raucous ride through the dangerous lives of the lecherous undead.
Nobody said love was perfect...
Roman Draganesti is charming, handsome, rich...he's also a vampire. But this vampire just lost one of his fangs sinking his teeth into something he shouldn't have. Now he has one night to find a dentist before his natural healing abilities close the wound, leaving him a lop-sided eater for all eternity.
Things aren't going well for Shanna Whelan, either. After witnessing a gruesome murder, she's next on the mob's hit list. And her career as a dentist appears to be on a downward spiral, because she's afraid of blood. When Roman rescues her from an assassination attempt, she wonders if she's found the one man who can keep her alive. Though the attraction between them is immediate and hot, can Shanna conquer her fear of blood to fix Roman's fang? And if she does, what will prevent Roman from using his fangs on her?
Im looking into getting these books tomorrow and im praying there in paper back because you all i know I love my paperbacks. keep your fingers crossed for me .