Hosted by Book JourneyIt's Monday! What Are You Reading is where we share what we read this past week, what we hope to read this week…. and anything in between! This is a great way to plan out your reading week and see what others are currently reading as well… you never know where that next "must read" book will come from!.
What I read last week was, Darkest touch by Gena Showalter.
From New York Times bestselling author Gena Showalter comes the long-awaited story of Torin, the most dangerous Lord of the Underworld yet…
Fierce immortal warrior. Host to the demon of Disease. Torin's every touch causes sickness and death—and a worldwide plague. Carnal pleasure is utterly forbidden, and though he has always overcome temptation with an iron will, his control is about to shatter.
She is Keeley Cael. The Red Queen. When the powerful beauty with shocking vulnerabilities escapes from a centuries-long imprisonment, the desire that simmers between her and Torin is scorching. His touch could mean the end for her, but resisting her is the hardest battle he's ever fought—and the only battle he fears he can't win
Iv now started Edge of Dawn by Lara Adrian and loving it so far.
In this pulse-pounding and thrillingly sensual novel,
New York Times
bestselling author Lara Adrian returns to the mesmerizing world of the Midnight Breed, following new characters into a dark future where an uneasy peace can unravel into war—and a great betrayal can mask an all-consuming love.
Twenty years after the terror of First Dawn—when mankind learned that vampires lived secretly among them—the threat of violence reigns as the two species struggle to coexist. The only group preserving the fragile harmony is the Order, an elite cadre of Breed warriors dedicated to protecting humans and vampires alike. And in this precarious world of torn loyalties and shattered trust, Mira, a fiery squad captain, finds that every fight bears an intensely personal cost.
Raised among the Order, Mira has always believed in the warrior's code of swift—and even lethal—justice. But the one thing she desires more than the Order's hard-won acceptance is Kellan Archer, a sexy but troubled Breed fighter. In love with him since childhood, Mira once broke through his tough exterior during an unexpected night of rapture, but the next day he mysteriously disappeared, never to return.
Kellan didn't think he would ever see Mira again—or have to confront the truth of why he left. After abandoning the Order years ago, he now leads a band of human rebels intent on carrying out their own vigilante rule of law. Yet a high-profile kidnapping assignment brings him face-to-face with the past he sought to avoid, and the striking woman he has tried desperately to forget. And as tensions mount and the risk of bloodshed grows, Kellan and Mira must take sides—between the competing missions that dominate their lives, and the electrifying passion that claims their hearts
After I finish this book ill be reading either one of the books below.
Aislinn has always seen faeries. Powerful and dangerous, they walk hidden in the mortal world. Aislinn fears their cruelty - especially if they learn of her Sight - and wishes she were as blind to their presence as other teens.
Rule #2:
Don't speak to invisible faeries.
Now faeries are stalking her. One of them, Keenan, who is equal parts terrifying and alluring, is trying to talk to her, asking questions Aislinn is afraid to answer.
Rule #1:
Don't ever attract their attention.
But it's too late. Keenan is the Summer King, who has sought his queen for nine centuries. Without her, summer itself will perish. He is determined that Aislinn will become the Summer Queen at any cost — regardless of her plans or desires.
Suddenly none of the rules that have kept Aislinn safe are working anymore, and everything is on the line: her freedom; her best friend, Seth; her life; everything.
Faery intrigue, mortal love, and the clash of ancient rules and modern expectations swirl together in Melissa Marr's stunning twenty-first-century faery tale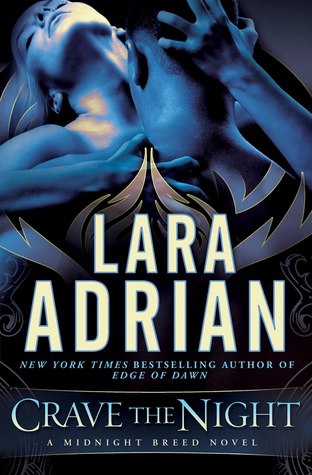 Born and raised to be an emotionless killing machine, Nathan is one of the most lethal Breed vampires in existence. A key member of the Order—an elite group of warriors charged with protecting both mortals and vampires—Nathan executes each mission with flawless precision and a total lack of mercy. Now he must pursue a powerful, hidden enemy. But Nathan's hard discipline and training are no match for the fierce pull he feels toward a young woman he has no right to desire—a woman of wealth and high social standing who has long been promised to another Breed male, and who may also prove to be the key to rooting out Nathan's elusive quarry.
Jordana lives a life of glittering privilege as a member of a prominent Breed family in Boston. Surrounded by fine things and fawning admirers, Jordana wants for nothing—until she crosses paths with a dark, intense warrior from the Order and finds herself swept into an impulsive, sizzling kiss that neither of them will forget. As much as she tries to deny her deep feelings for Nathan, Jordana cannot resist the craving to be near him, to break through his forbidding walls and see the man he truly is. But getting close to Nathan will thrust Jordana into a treacherous new world, forcing her to risk all she has and all she knows about herself and her past. And loving this seductive man could be the most dangerous temptation of all
Other books I want to get my hands on .
Sure, the life of a graduate student wasn't exactly glamorous, but I was doing fine until Chicago's vampires announced their existence to the world. When a rogue vampire attacked me, I was lucky he only got a sip. Another bloodsucker scared him off and decided the best way to save my life was to make me the walking undead.
Now I've traded sweating over my thesis for learning to fit in at a Hyde Park mansion full of vamps loyal to Ethan "Lord o' the Manor" Sullivan. Of course, as a tall, green-eyed,
four-hundred-year-old vampire, he has centuries' worth of charm, but unfortunately he expects my gratitude—and servitude. Right…
But someone's out to get me. Is it the rogue vampire who bit me? A vamp from a rival House? An angry mob bearing torches?
My initiation into Chicago's nightlife may be the first skirmish in a war—and there will be blood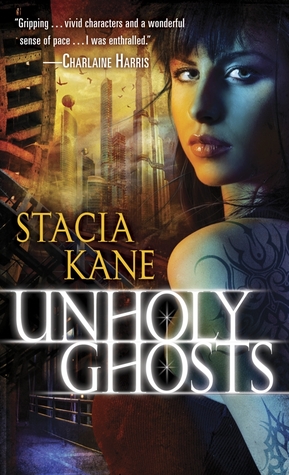 Kate Daniels is a down-on-her-luck mercenary who makes her living cleaning up paranormal problems. Atlanta has two factions struggling for power. Masters of the Dead are necromancers who control vampires. The Pack are a paramilitary clan of shapechangers. When Kate's guardian is killed, she is caught between
THE DEPARTED HAVE ARRIVED.
The world is not the way it was. The dead have risen, and the living are under attack. The powerful Church of Real Truth, in charge since the government fell, has sworn to reimburse citizens being harassed by the deceased. Enter Chess Putnam, a fully tattooed witch and freewheeling ghost hunter. She's got a real talent for banishing the wicked dead. But Chess is keeping a dark secret: She owes a lot of money to a murderous drug lord named Bump, who wants immediate payback in the form of a dangerous job that involves black magic, human sacrifice, a nefarious demonic creature, and enough wicked energy to wipe out a city of souls. Toss in lust for a rival gang leader and a dangerous attraction to Bump's ruthless enforcer, and Chess begins to wonder if the rush is really worth it. Hell, yeah
Thats my Monday, now come and tell me what your reading. xx