Id like to welcome you all to a new weekly thing im gonna be taking part in. Its a weekly thing that was run by Marie Winter over at
Tales with Bite
.

But Marie no longer has a blog so, im going to be taking over. Wicked Wednesday's is a blog hop geared towards book lovers aged 18+ with the objective to find and visit other blogs that share the same interest as you... a love for Hot Reads!!
Can two mentally unstable best friends have sex and not drown in chaos?
Rain's been washing blood off her hands for far too long. After five years, she accepts the fact that she"s still a littlecrazy but feels as if she's finally gotten it all under control.
Parties, drugs, and sex flood Jude's life, and music and scandal run through his veins. He's the son of a rock god and grandson of a jazz legend. It's no surprise that his own star is on the rise, and with so many groupies vying for his attention, his childhood best friend Rain keeps him anchored in reality.
She's nothing like him--an art student with no idea of her own beauty, who would rather curl up with a sci-fi novel than party in the spotlight. Everything changes when she asks him for a unique favor: she wants him to take hervirginity. He's more than willing to oblige, but things get complicated when his pervy father gets involved. Meanwhile, intense feelings rise to the surface, ones neither Rain nor Jude are prepared to deal with.
If their relationship has any chance for survival, she must finally confront the demons of her past, and he must face the addictions of the present. When the smoke clears, will they find that sex between best friends was a good idea, or will they discover they had been Flirting With Chaos the entire time?
If you want to take part in wicked wednesday just leave a comment with your link to your website.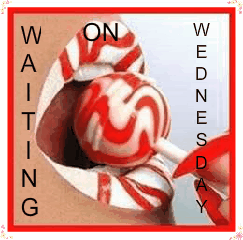 For my wow, this week comes from an author I love and iv read most if not all of her work. the cover for this book has yet to be reviled and I so cant wait to see it.
Cassandra Clare -Lady Midnight( The Dark Artifices)
Los Angeles. It's been five years since the events of the Mortal Instruments when Nephilim stood poised on the brink of oblivion and Shadowhunter Emma Carstairs lost her parents. After the blood and violence she witnessed as a child, Emma has dedicated her life to to discovering exactly what it was that killed her parents and getting her revenge.
Raised in the Los Angeles Institute with the Blackthorn family, Emma is paired as a parabatai with her best friend, Julian Blackthorn. A series of murders in the city catch her attention — they seem to have the same characteristics as the deaths of her parents. Could the murderer be the same person? And her attention isn't the only one caught: someone has been murdering Downworlders as well. The Fair Folk make a deal with the Institute: if the Blackthorns and Emma will investigate the killings, they'll return Mark Blackthorn to his home. The catch: they have only two weeks to find the killers. Otherwise it's open war between faeries and Nephilim.
The Shadowhunters of the Institute must race against time to catch the killers, even as they begin to suspect the involvement of those closest to them. At the same time, Emma is falling in love with the one person in the world she's absolutely forbidden by Shadowhunter Law to love. Set against the glittering backdrop of present-day Los Angeles, Emma must learn to trust her head and her heart as she investigates a demonic plot that stretches from the warlock-run nightclubs of the Sunset Strip to the enchanted sea that pounds the beaches of Santa Monica.
This wa my Wow this week now if you have either a wow of Wicked Wednesday then please comment below with any links you have, ill be happy to pop on over to see what you have. xx
Dont forget to check out the blog hops im taking part in.
CLICK THE LINKS BELOW TO TAKE PART.