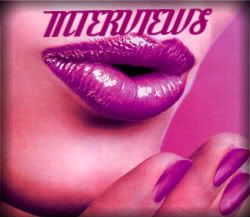 Well this morning guys im going to be interviewing a lady called Jordan K Rose.
AUTHOR BIO
After trying her hand at many, many things- from crafting and art classes to cooking and sewing classes to running her own handbag business, Jordan finally figured out how to channel her creativity. With an active imagination and a little encouragement from her husband she sat down and began to write, each night clicking away at the keys with her black Labrador, Dino curled up under the desk.
A few short years later she's entered the publishing arena with no plans to ever turn back.
Jordan's a member of Rhode Island Romance Writers, as well as RWA National, and the New England (NEC), Connecticut, and Fantasy, Futuristic and Paranormal (FFnP) Chapters.
Her first book, Perpetual Light, releases in February of 2012 from Crescent Moon Press.
1, For those who don't know who you are, could you please tell us a little about your self.
Sure. But first—Thanks so much for having me on the blog today, Sue. I'm looking forward to meeting some of the readers following you. I'm a New Englander who doesn't particularly care for the cold, though I do love being able to grocery shop before work and leave the bags in the trunk without having to worry anything will spoil. My writing career only began a few short years ago on a whim. I hadn't ever thought about writing but after reading several good books, all involving vampires, my favorite fictional character, an idea came to me and I decided to give it a try. I never thought I'd love doing something as much as I love writing.
2, Your very welcome here chick. here at SBC love meeting new authors. Now Could you tell us a little of what you have in the pipeline at the minute, what new books can your fans expect to see coming out soon?
My debut novel, Perpetual Light, releases this month from Crescent Moon Press. But in the pipeline I have my Eva Prim book. Eva is a vampire on the hunt for friends, which is a major challenge for her due to her somewhat compulsive, totally obsessive, slight tenderhearted, completely opinionated personality. She's a pip! Also, I'm working on the second book from the Perpetual Light series.
3,Ohhhhh I cant wait to check those out. So how did you come up with the title for your book?
It actually came to me quite easily. My heroine's name is Lucia, which means light in Italian, and she's been reincarnated several times. Perpetual Light seemed like the perfect title. On the other hand, nothing has come to me at all for Eva's book. Funny how some things are so clear and others are a bit muddy.
4, I wish things came to me that easy lol. Is there anything you find particularly challenging in your writing?
Yes. Time management. I work a full time job and write on the side so getting everything done in a timely fashion is a big challenge. Then adding in the time to promote or market a book requires taking more time away from writing. I'm muddling through, but this seems to be the biggest challenge right now.
5,
So I was just wondering if there were any Books/Authors that influenced your writing, made you think wow, this is what I wanna do?
Absolutely. I started writing after spending about eight weeks reading everything from Bram Stoker's Dracula to Anne Rice's Vampire Chronicles to Charlaine Harris' Sookie Stackhouse Novels. All very different and all fantastic. After losing myself completely in every story I realized I wanted to write. I wanted to give a reader that same experience of being fully absorbed in a story. I wanted readers to wonder the same things about my characters that I wondered about so many others- what happened afterward.
6, I get lost in books like that all the time.And i get very sad when the book is over. So when did you first consider yourself a writer?
As soon as I started writing my first book. That sounds presumptuous but, I learned from a Women in Enterprise class that you have to believe in yourself, believe that you are what you aspire to be in order for it to happen. So, from the moment my idea began forming in my mind and I sat down to write I knew I was a writer. I simply wasn't published. But I was still a writer.
7, Are there any new Authors that have grasped your interest?
Oh, sure- Kat Duncan, Lynn Rush, Hildie McQueen, Cathryn Parry, PJ Sharon.
8, Yay my favourite part of an interview, a totally Random Question, what would be your ideal date and who would be the one to take you on it?
First- I'd want my husband to take me on my ideal date. Call me boring, but he is awfully handsome and I did marry him and I do like spending time with him. As for the date I'm very open on this with one exception. It would need to involve a meal. I love to go out to eat or eat a nice dinner at home, though I'd prefer not to do dishes. I guess I'd like to visit a place we hadn't been, maybe a town where we could walk around the shops or museums. We were just on vacation and spent a day in Mystic, CT, checking out the shops in town, then had lunch and wandered through Old Mystic Village. It was lovely. So that might have been my ideal date.
9, ahhhhh that is so romantic *swoon*. Is there anything you would like to say to your fans/readers and anyone who is wanting to give your books a try?
Oh, yes. Thank you so much for taking the time to learn a little bit more about me and for buying my book. I truly appreciate your support and hope that Perpetual Light entertains you.
thank you so much for taking the time to talk to us chick.We have loved having you here and we look forward to when you next have time to visit. And I'm sure we are all looking forward to checking your books out.


Now Jordan has been very kind and has offered one lucky follower a $5 dollar gift card. All so any follower who leaves a comment below will be entered in to Jordans big grand-prize giveaway and they will be in for a chance to win an e-reader. so what are you waiting for. xxx


a
a Rafflecopter giveaway