Hosted by Book JourneyIt's Monday! What Are You Reading is where we share what we read this past week, what we hope to read this week…. and anything in between! This is a great way to plan out your reading week and see what others are currently reading as well… you never know where that next "must read" book will come from!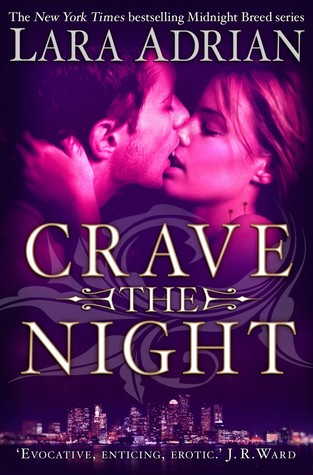 Born and raised to be an emotionless killing machine, Nathan is one of the most lethal Breed vampires in existence. A key member of the Order—an elite group of warriors charged with protecting both mortals and vampires—Nathan executes each mission with flawless precision and a total lack of mercy. Now he must pursue a powerful, hidden enemy. But Nathan's hard discipline and training are no match for the fierce pull he feels toward a young woman he has no right to desire—a woman of wealth and high social standing who has long been promised to another Breed male, and who may also prove to be the key to rooting out Nathan's elusive quarry.
Jordana lives a life of glittering privilege as a member of a prominent Breed family in Boston. Surrounded by fine things and fawning admirers, Jordana wants for nothing—until she crosses paths with a dark, intense warrior from the Order and finds herself swept into an impulsive, sizzling kiss that neither of them will forget. As much as she tries to deny her deep feelings for Nathan, Jordana cannot resist the craving to be near him, to break through his forbidding walls and see the man he truly is. But getting close to Nathan will thrust Jordana into a treacherous new world, forcing her to risk all she has and all she knows about herself and her past. And loving this seductive man could be the most dangerous temptation of all.
Last week I read Crave the Night by Lara Adrian, I really love this series. Lara is an amazing author and Im always left wanting more.
If you want to read my review on this book then you will find it by clicking the link below.
What I am read over the weekend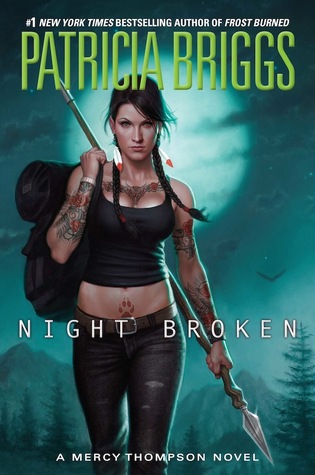 An unexpected phone call heralds a new challenge for Mercy. Her mate Adam's ex-wife is in trouble, on the run from her new boyfriend. Adam isn't the kind of man to turn away a person in need—and Mercy knows it. But with Christy holed up in Adam's house, Mercy can't shake the feeling that something about the situation isn't right.
Soon, her suspicions are confirmed when she learns that Christy has the farthest thing from good intentions. She wants Adam back and she's willing to do whatever it takes to make it happen, including turning Adam's pack against Mercy.
Mercy isn't about to step down without a fight, but there's a more dangerous threat circling. Christy's ex is more than a bad man—in fact, he may not be human at all. As the bodies start piling up, Mercy must put her personal troubles aside to face a creature with the power to tear her whole world apart
Patricia Briggs is yet another wonderful author, this is another series that I fell in love with from the very first book. This is a series that Id advise everyone to give a try.If you want to see my review on this book then just click the link below.
What im reading now.
The first book in Alyson Noël's extraordinary new Immortals series. Enter an enchanting new world, where true love never dies...
After a horrible accident claims the lives of her family, sixteen-year-old Ever Bloom can see people's auras, hear their thoughts, and know someone's entire life story by touching them. Going out of her way to avoid human contact to suppress her abilities, she has been branded a freak at her new high school — but everything changes when she meets Damen Auguste.
Damen is gorgeous, exotic and wealthy. He's the only one who can silence the noise and random energy in her head - wielding a magic so intense, it's as though he can peer straight into her soul. As Ever is drawn deeper into his enticing world of secrets and mystery, she's left with more questions than answers. And she has no idea just who he really is - or
what
he is. The only thing she knows to be true is that she's falling deeply and helplessly in love with him
Im reading this book right now and so far so good. Iv not got to much to say right now because im only 3 or 4 chapters in but im enjoying so far.