Hosted by Book JourneyIt's Monday! What Are You Reading is where we share what we read this past week, what we hope to read this week…. and anything in between! This is a great way to plan out your reading week and see what others are currently reading as well… you never know where that next "must read" book will come from!
What I read last week.
Weather Warden Joanne Baldwin has protected the human race from monster storms, been killed, reborn as a Djinn, and then restored to her original form. Now she's throwing the dice to stop an infinitely powerful, deeply disturbed kid-who is holed up in a Vegas hotel-from bringing on a new ice age
What im reading now.
Catriona, Lady Blayne is recovering from a most delicate situation. Driven to the brink of madness by love for her late husband, a young man too ill to meet the demands of the marriage bed, she teeters on the brink of scandal. Now she must face the carnal temptation personified by her husband's cousin and heir, James, the new Lord Blayne. His sensual appeal, contrasted with his iron will and stern self-mastery fascinates her. She can't help but ask: what if sensual indulgence is the only way out of her darkness? However, she is not free to explore the idea. There are those who seek to control the young widow, keeping her imprisoned through emotional manipulation and physical coercion. With her growing restlessness, the very people she loves and trusts the most are becoming an increasing danger to her sanity and safety.
James is determined to protect Catriona—but he will not soften to her again. She rejected him once and James can't risk losing his heart a second time. As heir to the Blayne baronetcy, he must marry a woman socially and politically appropriate. Such a scandalously self-indulgent lady as Catriona won't do. Yet the pretty girl he once knew has grown into a beautiful, curvaceous woman that is every man's dream.
Especially his.
What im reading next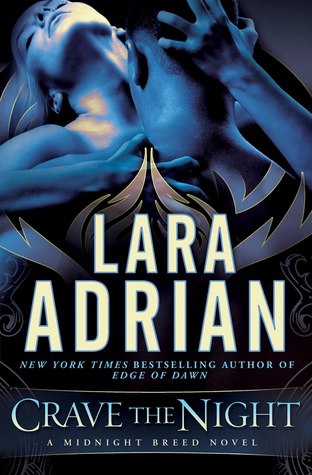 Born and raised to be an emotionless killing machine, Nathan is one of the most lethal Breed vampires in existence. A key member of the Order—an elite group of warriors charged with protecting both mortals and vampires—Nathan executes each mission with flawless precision and a total lack of mercy. Now he must pursue a powerful, hidden enemy. But Nathan's hard discipline and training are no match for the fierce pull he feels toward a young woman he has no right to desire—a woman of wealth and high social standing who has long been promised to another Breed male, and who may also prove to be the key to rooting out Nathan's elusive quarry.
Jordana lives a life of glittering privilege as a member of a prominent Breed family in Boston. Surrounded by fine things and fawning admirers, Jordana wants for nothing—until she crosses paths with a dark, intense warrior from the Order and finds herself swept into an impulsive, sizzling kiss that neither of them will forget. As much as she tries to deny her deep feelings for Nathan, Jordana cannot resist the craving to be near him, to break through his forbidding walls and see the man he truly is. But getting close to Nathan will thrust Jordana into a treacherous new world, forcing her to risk all she has and all she knows about herself and her past. And loving this seductive man could be the most dangerous temptation of all
Grace Carlyle's world was about to change . . .
Deep in the jungle on the trail of her missing brother, Grace never expected to find a secret world populated by mythological monsters -- nor guarded by a sword-wielding being whose beauty put mortal men to shame.
Darius en Kragin belongs to a race of shape-shifting warriors sworn to guard Atlantis and kill all travelers who stray within its boundaries. Yet when Grace stumbles into his realm, he finds himself tempted to betray his centuries-old vow.
Now their forbidden love will either bring their worlds together -- or tear them both apart
I have so many books on my to read pile the book that I read next might change because I cant make my mind up on what to read.