For a chance to win SBC Swag pack, go to end of the post.
FRIDAY FINDS
showcases the books you 'found' and added to your To Be Read (TBR) list… whether you found them online, or in a bookstore, or in the library — wherever! (they aren't necessarily books you purchased).
So, come on — share with us your FRIDAY FINDS!
Darcy Newhart thought it was a stroke of genius—the first-ever reality TV show where mortals vie with vampires for the title of The Sexiest Man on Earth. As the show's director, Darcy's career would be on track again. And she can finally have a life apart from the vampire harem. Okay, so she's still technically dead, but two out of three's not bad. Now she just has to make sure that a mortal doesn't win. If only she wasn't so distracted by a super-sexy and
live
contestant named Austin.
But Darcy doesn't know the worst of it. Austin Erickson is actually a
vampire slayer!
And he's got his eye on the show's leggy, blonde director. Only problem is, he's never wanted any woman—living
or
dead—as badly. But if he wins her heart, will he lose his soul? And if it means an eternity of hot, passionate loving with Darcy, does that really matter anyway?
Alexis Morgan continues her dazzling paranormal series about larger-than-life warriors and the women they love....
As a Paladin warrior, Blake Trahern fights and dies again and again to keep mankind safe from the Others. Sensing his humanity slipping away with each battle, he retreats from the world...until the one person who still has a claim on his soul needs his help. It's been twelve years since Blake vanished from Brenna Nichols's life, years that have turned her from a love-struck teen into a headstrong, sensual woman. He'll fearlessly give his life to protect her -- yet he dare not risk his heart.
Brenna is stunned by Blake's reappearance, and by a shocking discovery about her father. Everything she has ever believed is thrown into question -- everything except the desire that Blake still ignites. But as they search together for a traitor among the Paladins, danger looms: the next battle could tip Blake into madness, destroying his life, his soul...and the only woman he has ever loved
Darkly gifted and dangerously skilled, they were once the nation's most powerful asset. Betrayed by unknown enemies, unable to trust anyone--not even one another--the Phoenix hold the key to unmasking a conspiracy steeped in blood and fire. To survive, they'll have to solve . . . The Phoenix Code.
CUT by Lara Adrian
Community college professor Ethan Jones is living a lie. A precognitive agent known as Zephyr, Ethan is accustomed to subterfuge and deception, but when the Phoenix program is betrayed, he's forced to cut all ties to the life he's made and everyone in it—including smart, beautiful Tori Connors, the one woman who tempted the cold agent to let down his impenetrable facade.
A chance encounter years later and thousands of miles away thrusts the lovers together again, and this time Tori refuses to let Ethan deceive her. Although he is a dangerous enigma, Tori still desires him, and soon their inconvenient reunion becomes a temptation too strong to resist. With assassins closing in, Ethan and Tori embark on a desperate race for their lives—one that will put their tentative trust to the ultimate test.
RUN by Tina Folsom
Motorcycle mechanic Scott Thompson isn't the laid-back loner he makes everyone believe. Three years ago, he was known as Ace, one of an elite group of agents in a top secret CIA program. However, the preternatural ability that made him invaluable to the government could now be his downfall, when his skill alerts him to a disaster bound to kill dozens of innocents unless he intervenes.
Journalist Phoebe Chadwick needs to persuade her editor to spare her from department cuts that threaten her job. When a mysterious stranger prevents an accident that would have killed her and many others, Phoebe goes after the story. But bad boy Scott is a reluctant hero unwilling to answer her questions, despite the sizzling chemistry that ignites between them. As his enemies hunt him down, Scott must decide if he can trust Phoebe—and how far he's willing to go to keep her safe at his side.
I'm going to tell you a little about my favourite book people. If any of you who run blogs would like to join in and do a post on your blogs with your favourite book people let me know and ill leave a link at the bottom of each post every week telling my followers to pop on over and check it out. and at the end of your post if you could do the same for me
.
Ok today im going to tell you about the characters in the book im reading, I love this book series and sadly im on the last one.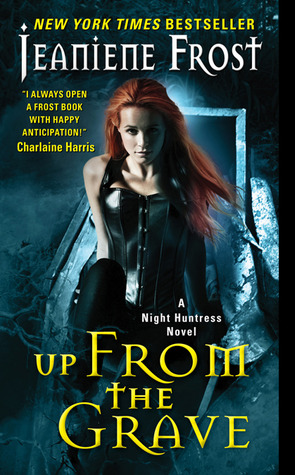 Cat - once was half vampire/half human became a full vampire to try and stop the vampire race going to war with the Ghoul race. she is hot and feisty and would do anything for the people she loves.she isn't any normal vampire because she doesn't drink human blood , she has to drink vampire blood to survive, but while drinking vampire blood she absorbs any power that vampire has and she can use it for a short time

..
This is my Friday favourites why don't you come share yours with me.
Well its finally here, Friday has finally come.Now I Normally do Friday finds but I wanted to treat you guys a little so I think this week I'm going to do something extra this week. I'm going to ask you a question at the end of this section of the post and the first person to answer this right is going to get a treat. See how good I am to you guys. Now the question will be something to do with books. Now this week iv been reading Up from the Grave by Jeaniene Frost this became one of my favourite series very quickly its fun,and exciting and will keep you on the edge of your seat and you wont be able to put it down .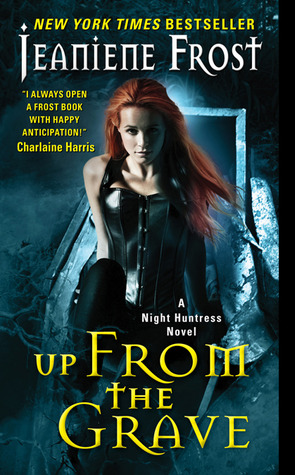 Lately, life has been unnaturally calm for vampires Cat Crawfield and her husband Bones. They should have known better than to relax their guard, because a shocking revelation sends them back into action to stop an all-out war…
A rogue CIA agent is involved in horrifying secret activities that threaten to raise tensions between humans and the undead to dangerous heights. Now Cat and Bones are in a race against time to save their friends from a fate worse than death… because the more secrets they unravel, the deadlier the consequences. And if they fail, their lives—and those of everyone they hold dear — will be hovering on the edge of the grave
Now earlier I said I was going to ask you a question and I was going to give one lucky follower with the right answer a treat.
WHICH CHARACTER IN THIS SERIES DO YOU THINK I HAVE A CRUSH ON?
2,IAN
3, SPADE
Now the first one with the right answer will be sent a little treat from SBC. But don't forget to leave your email address so I can contact the winner.